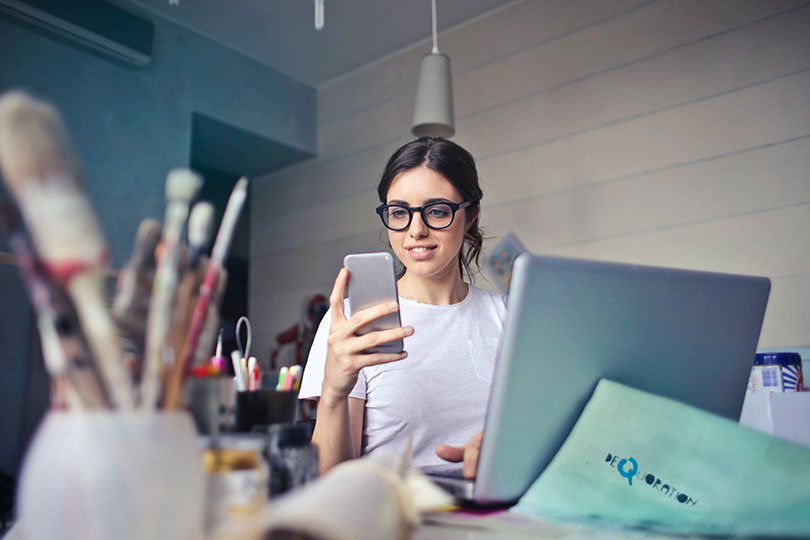 Click Sticks
Remember when going shopping meant going somewhere? Mobile shopping habits prompted by the pandemic may survive the coronavirus outbreak. A Morning Consult survey conducted from June 9 to 11 found that just 35% of US adults would be comfortable going to a mall. Although that's double the percent of respondents who were comfortable at the end of April, it's a long way from a normal volume of shoppers returning to stores.
+ Fear of getting sick is a powerful motivator. More than 40% of digital grocery shoppers during the pandemic never used online grocery shopping prior to the lockdown per an April Business Insider Intelligence survey. A separate study by Aki Technologies and TapResearch found that 68% of new grocery ecommerce shoppers would continue to shop online in the future.
+ In the current pandemic, click-and-collect has gone from a popular to an essential service. Target reported that digital sales climbed 275% in April, with certain weeks achieving seven times the typical drive-up volume. The Walmart Grocery app skyrocketed up the charts to grab the No. 1 position among all retail app downloads on April 5, 2020, up 460% vs. its daily average in January 2020, according to App Annie.
+ As more consumers get comfy with click-and-collect commerce, the cost to acquire new retail app users has dropped markedly. Adjust and Liftoff published data this month that showed the cost of acquiring a retail mobile app user who made an initial purchase dropped by 50.6% globally, compared with April 2019. This was due in part to lower CPIs (costs per install), but also to greater consumer activity once the users were enrolled. In the US, the price to acquire a retail mobile app user who made a purchase dropped 75.2% in that timeframe.
+ eMarketer analysts predict that the effects of the pandemic will accelerate long-term trends in mobile usage. Although some gains with mcommerce and other mobile activities will not last beyond quarantines, the baselines for mobile activities will be higher than they would have been otherwise.
Keep The Change
Brands and racial justice: Why companies should show support. This just in: 63% of U.S. adults are concerned about systemic racism and racial injustice in this country.
+ According to the Edelman Trust Barometer 2020: Brands and Racial Justice in America, there's a universal demand for change — one that could (and should) affect your external communications. Because of all people surveyed, the majority (60%) believe brands should publicly speak out. And while the black community has the highest desire for brands to take a stand (88%), this overwhelming desire spans all ages, races and genders.
More Media
In a COVID world, consumers are spending more time with media. In 2020, the coronavirus' scary spread changed the world as we know it. Economies were low. Emotions were high. And people all across the world were forced into self-isolation, for the foreseeable future. These stay-at-home orders sent people into the wonderful world of binge watching (Tiger King, anyone?), baking (be honest: how many banana bread recipes did you look through?) and browsing TikTok.
+ More simply stated? Stay-at-home orders had consumers turning to their mobile devices for entertainment, information and human connection. So, as you'd expect, time spent on these devices increased substantially.