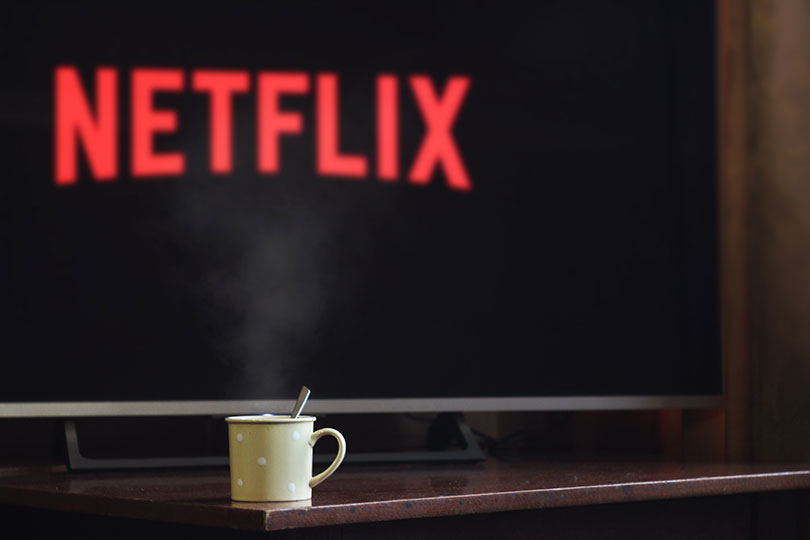 In 1995, Americans flocked to theaters to see Outbreak. They watched intently as scientists struggled to stop a deadly virus from spreading, which feels eerily similar to what we're watching today.
But, that's not all we're watching.
Amidst the ever-concerning coronavirus, the entire world has turned to the news to keep current. However, in order to survive their self quarantines, they're also turning to streaming services. In fact, Nielsen is predicting that COVID-19 could cause a 60 percent increase* in the amount of media content we're consuming.
With movie theaters, concert venues and sports arenas coming to a close, and the entire country being encouraged to stay home, it's essentially binge watch or bust. (Case in point: A simple Google search for "what to watch during the coronavirus" yielded 2,470,000,000 results in .79 seconds.)
So, for the foreseeable future, consumers are expected to capitalize on the large digital libraries built by Netflix, Amazon Prime, Disney+, Hulu, HBO and Apple TV. Especially since Hollywood studios are making some unprecedented moves.
Coming soon to a screen near you
Historically, films have played in theaters for 90 days before they're available in homes. It's an exclusivity period, and theater chains have consistently fought off studios' efforts to shorten it.
Their concern: If people can see the same film in their living room, just a little while later, why would they venture out to the movie theater? Understandably, they're concerned about a decline in ticket sales. They're worried that if studios can speed up the process, there will be no going back. And now, that could be exactly what's happening.
From the studio's perspective, shortening that exclusive window has big benefits. Making films more readily available makes it so they save money on marketing, as there wouldn't be a need for two campaigns (one promoting the theatrical release and another promoting in-home availability). So, the novel coronavirus has actually offered them an opportunity to experiment with what many believe is the future of film distribution. But perhaps more importantly, it's offered the world a way to be alone, together.
Starting Friday, three movies from America's largest film studio will be made available early:
The Hunt – A gory satire that arrived in theaters March 13
The Invisible Man – a science fiction horror film that has been playing since Feb. 20
Emma – A new take on the classic Jane Austen novel, which was released March 6
All of the above will be able to be rented for a 48-hour period, for $20. Consumers can find them on online stores like iTunes and Amazon Prime Video, and on cable systems like Comcast, Universal's parent company.
Additionally, the studio's animated sequel titled "Trolls World Tour" is expected to hit open theaters on April 10, but it will also be made instantly available in homes.
Jeff Shell, CEO of NBCUniversal, said, "Rather than delaying these films or releasing them into a challenged distribution landscape, we wanted to provide an option for people to view these titles in the home that is both accessible and affordable. We hope and believe that people will still go to the movies in theaters where available, but we understand that for people in different areas of the world that is increasingly becoming less possible."
In similar fashion, Disney+ has made Frozen 2 available three months earlier than anticipated. Plus, they unveiled Star Wars: The Rise of Skywalker ahead of its March 31 launch. And while they didn't specifically mention the coronavirus outbreak in their press release, they did say they hope to help by "surprising families with some fun and joy during this challenging period."
How does this affect the advertising industry?
Christina Tebbe, our associate media director, said, "I have literally been thinking about this the past two days." And now, it's her expert opinion that, if cinemas become an outdated option, streaming services will still try to imitate them as much as possible. That means one or two commercials before the feature film, then an uninterrupted experience.
Eager for even more? Subscribe to the Brogan Weekly Recap for streamlined insights from your industry insiders.
* To come to that conclusion, the data giant analyzed how consumer behavior changes when we're in crisis mode — looking at total TV usage during two major emergencies in recent history. They discovered that after Hurricane Harvey hit Houston (2017), that market saw a 56 percent increase. Similarly, when a severe snowstorm dropped more than two feet of snow in New York (2016), usage time was 45 percent higher.