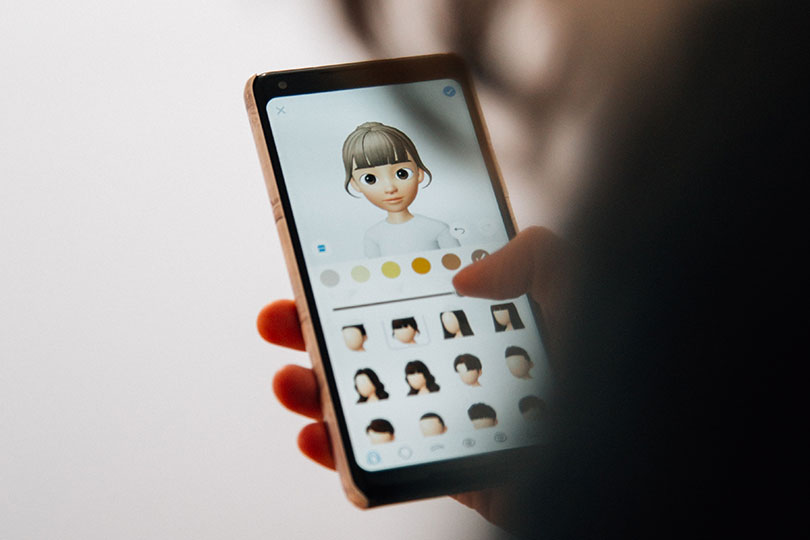 Snap On
Snapchat's efforts to re-engage users is paying off. Per Q2 Financial Results, daily active users increased 8% year-over-year (YOY) to 203 million, revenue is up 48% YOY and the number of Snaps created daily grew to more than 3.5 billion. Snap, Inc. points to its retooled Android app, new Augmented Reality tools, Snap Games and Discover platform investments for the stellar quarter. A few details…
+ Android users are feeling the Snap love. In April Snap released a rebuilt Snapchat Android app to bring performance up to par with the iOS app. Android users responded in Q2 by sending 7% more Snaps with the new app when compared to the old version. The new app is also proving to be stickier. The retention rate of Android users who opened Snapchat for the first time increased by more than 10%.
+ Snapchat's augmented reality (AR) face filters have been a perennial favorite since they launched in 2014. Snap last quarter launched the next generation of AR Lenses that use deep neural networks to modify a person's appearance in real-time, and more than 200 million Snapchatters played with these new Lenses in the first two weeks. The number of Snapchatters submitting new Lenses through Lens Studio every month grew by more than 20% from the prior quarter. Snap saw more engagement with Lenses in Q2 2019 than the entirety of 2018.
+ Snapchat unveiled a new gaming platform where users can play games directly within the app. It includes seven made-for-Snapchat games, three of which enable users to play as their Bitmoji. Snap is counting on gaming to boost its engagement among its core young user base and provide additional revenue streams through advertising or in-app purchases.
+ Snap Select was probably the highlight for advertisers. It's a new way for advertisers to run unskippable commercials within a curated set of Shows programming. The Snap Audience Network is next up, slated for later this year. Like Facebook's Audience Network, Snap's ad platform will allow advertisers to buy ads that can run across partner apps with the same targeting tools. The goal is to help Snapchat appeal to more advertisers without having to grow its user base.
Talk Later
Surprise! 40% of college-bound kids don't know they should be saving for school. $25,290. That's twenty-five thousand, two hundred ninety dollars. And that's the average cost of annual tuition at an in-state public college. In the U.S., these costs are constantly increasing, but financial support from parents is decreasing. The fact is, parents just aren't chipping in as much as they used to. Particularly parents who are still carrying their own college debt.
Play Back
Project Play is tackling childhood sports retirement. Across the United States, childhood obesity rates are on a steady increase. And often, childhood obesity can carry into adulthood. In Michigan, the percentage of high school students who have obesity has gone up 5% from 2003 to 2017. Much of this trend can be traced back to a decrease of physical activity. A recent survey was able to pinpoint part of the problem: kids are quitting sports by age 11 (on average). Though an optimal activity level is 60 minutes five times a week, a healthy activity level is defined by just 25 minutes of physical activity at least three times a week. However, it has become clear that many youths are not even achieving that.
Label Me Not
Love has no labels. Since 2015, Love Has No Labels has worked to make the world a more accepting and inclusive place in which all people can love freely. To debut their campaign, Love Has No Labels placed a large video screen in the middle of a bustling city street. When couples stood behind the screen, only their skeletons were visible. But when the couples stepped around the screen, viewers saw the individuals came from all different walks of life: different ages, races, religions, abilities and more. Macklemore's "Same Love" helped complete the message that there are no rules on who gets to love and how you get to love.