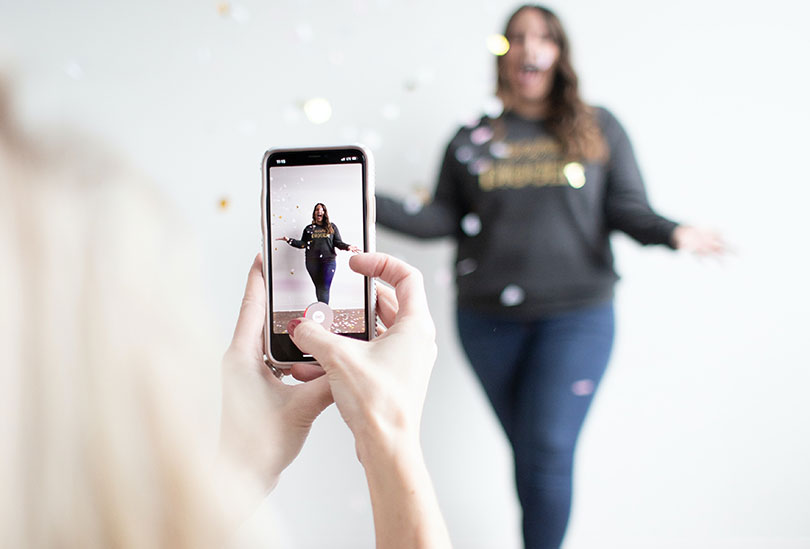 Tiktok Blocked
Just when you finally learned how to Dougie, the US will ban all TikTok and WeChat app downloads from Sunday, per to a government order published today. The order, issued by the Commerce Department, effectively bars US citizens from downloading the two Chinese-owned apps from either Apple or Google's app storefronts.
+ As of Sept. 20, the Commerce Department confirmed it will prohibit: "Any provision of service to distribute or maintain the WeChat or TikTok mobile applications, constituent code, or application updates through an online mobile application store in the US."
+ Don't expect the apps to immediately disappear from phones, but they will be pulled from app stores and software updates will no longer be available. Just what Americans in a pandemic need, more time on their hands.
The Doc Will E-You Now
It may have taken a pandemic, but 80% of U.S. doctors have now used telemedicine—up from 9% in March, according to a new survey from Decision Research Group. The pandemic sparked quick adoption of virtual care among previously reluctant physicians and patient alike.
+ Still there are detractors. Some physicians worry that telemedicine will reduce the quality of patient care.  "Well-trained clinicians use all their senses—not just hearing and vision. They appraise the whole patient… there is no diagnostic test more cost-effective than the laying on of hands," primary care physician David Blumenthal writes in Harvard Business Review. Moreover, 44% fear telemedicine may expose docs to greater liability, according to the study.
+ Early signs suggest patients are shifting back to in-person care now that they're able, meaning demand for virtual care may not remain as high as it was at the height of severe outbreaks (Business Insider Intelligence, Sept. 15, 2020). Telehealth accounted for just 21% of all outpatient visits in July, down from a high of 69% in mid-April.
Jeep Shot
Guerrilla marketing is known for going outside the lines. And sometimes, it literally does so… as in Jeep's 'Outdoor Parking' campaign. Jay Conrad Levinson was the mastermind behind this 2007 guerrilla stunt that took over the streets of Copenhagen.
+ Using simple street paint, Jeep advertised the expert handling and city maneuverability of their vehicles. They drew mock parking spots along city steps, planting boxes and uneven street surfaces. And the creative campaign helped park a positive view of Jeep in consumers' minds.
Renewed Trust
Trust. A word we gravitate toward when we are uncertain and in need of reassurance. When we are tired, anxious and crave security. When we want someone or something we know we can count on.
+ This was the consumer outlook we had in mind when creating a new brand campaign for our client, Covenant HealthCare. Like others, the hospital had experienced a significant drop in ER, hospital and physician office visits, due to COVID trepidation. An NRC Health study* indicates overall consumer trust and positivity toward healthcare providers has significantly increased since the pandemic, with 44.5% of Americans professing a more positive view of the healthcare industry and the great majority naming hospitals and health systems as who they "most trust to handle COVID-19."