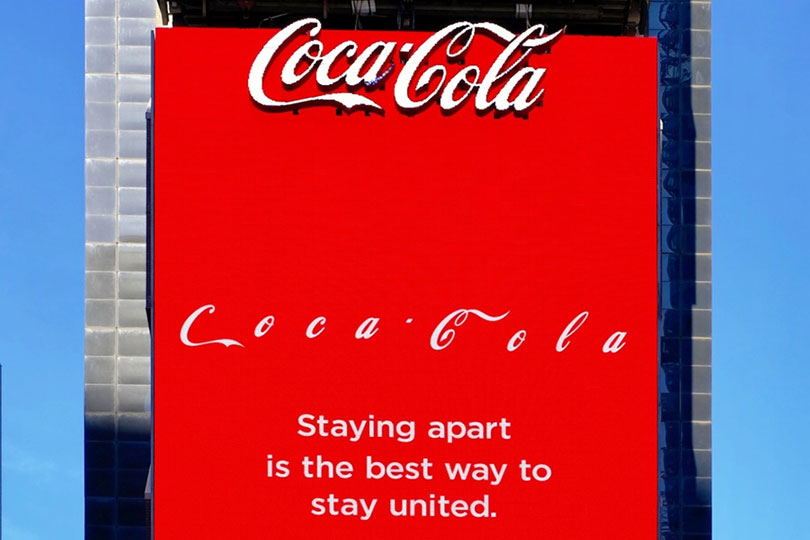 Best Behavior
A crisis can bring out the best in brands. Take Trader Joe's. Beginning as early as last week, the grocer implemented changes to protect employees and customers from COVID-19. They reduced hours of operation to allow for ample cleaning, gave employees permission to be sick by increasing PTO and limited the number of customers in-store friendly bouncer style. Customers are invited in as others leave the store, offered a freshly sanitized cart and well wishes (at least, that was my experience).
+ Trader Joe's has even taken steps to promote positive consumer behavior by limiting purchases of hot items. Generally, people don't like to wait in lines to buy groceries, especially outdoors in chilly March temps. They also don't like limits or minimum purchase stipulations. But right now, they couldn't be more grateful. Fearless Flyer indeed.
+ Nike is leaning into its inspiring brand platform to rouse responsible consumer behavior. The campaign encourages people to "play inside" and practice social distancing. The primary message reads: "If you ever dreamed of playing for millions around the world, now is your chance." Nike brand ambassadors Michael Jordan, LeBron James and Cristiano Ronaldo, among others, have given lift to the campaign by reposting it.
+ Brogan clients' Covenant HealthCare, HAP and Cornerstone Community Financial (CCF) Credit Union, among others, are also stepping up and reaching out to help the community. Covenant HealthCare is taking care of patients and local businesses. To help small business owners, Covenant is feeding 200 to 300 employees daily using local restaurants. HAP is partnering with Forgotten Harvest, Gleaners Foodbank, Greater Flint Urgent Relief Fund, Feeding America West Michigan and more, to provide COVID-19 support. And in addition to providing innovative ways to help members manage their finances, CCF is donating to local food banks and providing meals to hospital staff.
+ McDonald's Brazil separated its iconic arches in an ad to promote social distancing. Audi and Volkswagen have also altered their logos. Coca-Cola bought space in Times Square with visibly extra kerning between the letters in its logo. Whether clever or tone deaf, the brands are, at the very least, acknowledging the crisis afoot.
Mind The Gap
4 ways companies can help consumers feel less lonely. Perhaps the biggest buzzword of 2020 is "social distancing." Amidst the coronavirus crisis, it's necessary to increase the physical space between any two people, as it can help stop the spread. It's part of flattening the curve, which could ultimately be the cure. But, it may not come without consequence.
+ According to Vox, COVID-19 will likely cause an economic recession. Of this, we're already aware. However, something many people have yet to consider is the threat of a social recession, or a collapse in social contact caused by fear and loneliness. Today, we have more technology than people of past pandemics could dream of. So, use it.
The Brogan Bunch: Staying connected during a pandemic. Our office at 800 North Old Woodward is temporarily closed, but our virtual offices across metro Detroit (and even Ohio) remain opened. With a team of 26, plus two new hires set to start, the decision to work remotely was, at the time, almost unprecedented. However, after researching the coronavirus and its consequences, our CEO saw immeasurable value in staying safe, staying healthy and, most importantly, staying home.