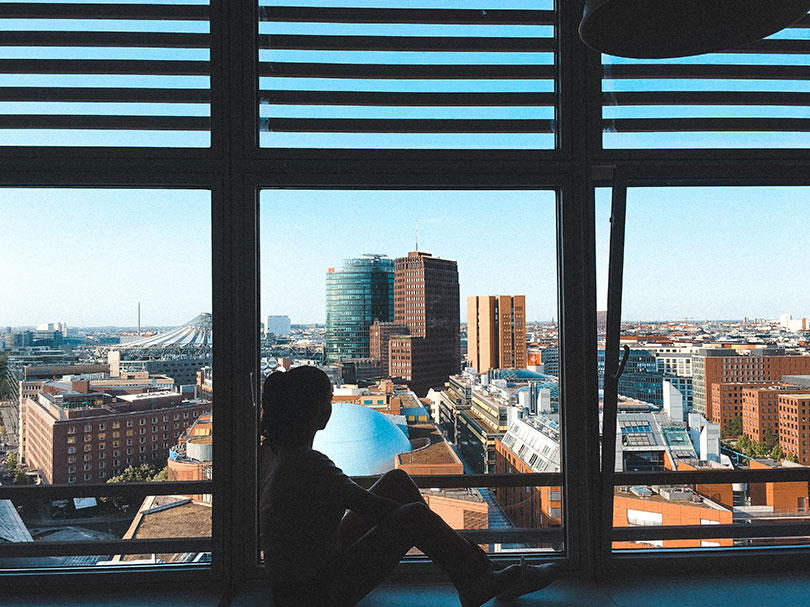 Perhaps the biggest buzzword of 2020 is "social distancing." Amidst the coronavirus crisis, it's necessary to increase the physical space between any two people, as it can help stop the spread. It's part of flattening the curve, which could ultimately be the cure. But, it may not come without consequence.
According to Vox, COVID-19 will likely cause an economic recession. Of this, we're already aware. However, something many people have yet to consider is the threat of a social recession, or a collapse in social contact caused by fear and loneliness.
As Americans are encouraged to stay home at all costs, they're essentially in isolation. So, loneliness feels inevitable. But, the problem is, this emotion was at an epidemic level before there was an actual epidemic.
In January 2020, a national survey found that 79 percent of Gen Zers, 71 percent of Millennials and 50 percent of Baby Boomers feel lonely. So, imagine how many people are feeling the negative effects of it now. And how many there will be further into the future, if conditions don't improve quickly.
How harmful is loneliness?
Believe it or not, the health effects of loneliness are astounding.
People who don't feel connected are more likely to catch a cold, experience depression, develop heart disease, have lower cognitive function and live a shorter life.
Alarmingly enough, it's comparable to smoking 15 cigarettes a day.
How can you help?
Today, we have more technology than people of past pandemics could dream of. So, use it. Making your target market feel a little less alone can be as simple as:
Keeping in contact. Research shows that people who use social media actively report being happier than those who simply scroll through their feeds. So, send a message to check in with your top customers. Create posts with open-ended questions, sparking comments and conversation. You can even bring people together by creating a Facebook group about a topic your target audience is interested in. (Example: Two artists created QuarantineChat, a free voice chat service that facilitates connection.) Strive to be even more engaging than you're used to.
Educating your audience. You know they have nothing but time. Specifically alone time. Why not offer an exciting way to spend it? To take their mind off of current conditions, try writing a blog post or a how-to guide. Record a vlog or a podcast. Offer a virtual experience. (Did You Know: The Ivy Leagues made more than 500 online courses available for free. Fitness studios across the country are live-streaming at-home workouts. And museums, historical sites and national parks are offering virtual tours.) As an expert in your industry, now is the time to share your knowledge and offer a mental escape from isolation.
Entertaining your audience. Want to give their brain a break? In China, would-be party people invented "cloud clubbing," during which DJs perform live on apps and users react in real time. But, you don't need an idea as big as that. After all, we've been inspired by things as small as playlists and printable coloring pages. Even virtual get-togethers, like happy hours, book clubs and watch parties. Consider anything that will give your following something to do in their newfound free time.
Supporting your community. Nothing brings people together like doing something for the greater good. And no one knows that more than Ellyn Davidson, our charitable CEO. While one hundred percent of the Brogan team is able to work remotely, she knew other businesses in our area weren't as lucky. Eager to help the people hit hardest, she created a Facebook fundraiser. In this case, all proceeds will be distributed to local bar and restaurant workers in Berkley, Michigan. But in trying times, you can choose almost any cause to contribute to. Show your customers just how much you care by donating, volunteering or simply spreading goodwill. Then, encourage them to do the same.
Creating a referral code. If you have online inventory that can still be shopped, an incentive can boost business… and inspire interaction. By offering your current customers a referral code, it encourages them to explore your site. But it also encourages them to share the savings opportunity with friends and family. (While we realize this is a bit more self-serving, it's still something that's beneficial to everyone involved.)
Want to learn more about interacting with your audience? Stay up to date with the Brogan Weekly Recap – free insights about current consumer behavior.