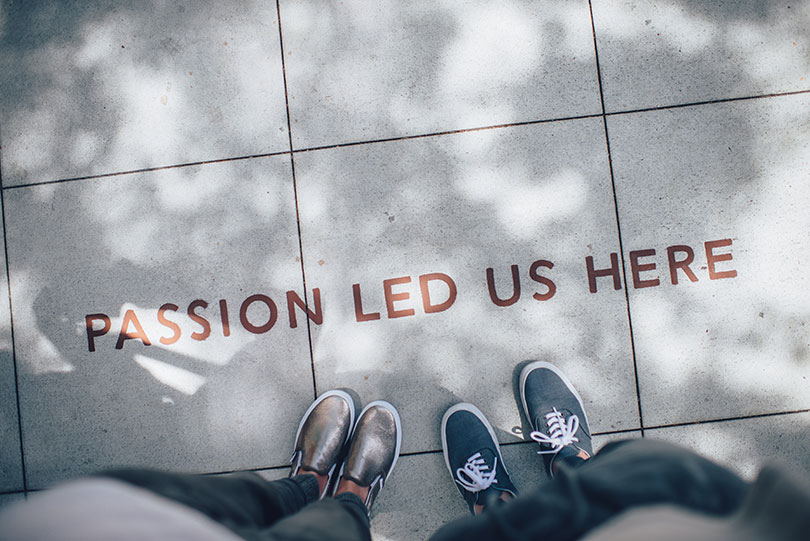 Brand Stand
Consumers want more than brand value; they want brands that align with their values. The evidence is compelling. Globally, 64% of consumers "choose, switch, avoid, or boycott a brand based on its stand on a societal issue" (Edelman Earned Brand 2018 report). Similarly, 62% of consumers told Accenture that they choose a brand because it "has ethical values and demonstrates authenticity in everything it does." And Forrester data shows that 55% of US consumers would rather buy from a brand that reflects the customer's personality — which includes values — even if that means foregoing the latest styles.
+ Brand values must go deeper than advertising copy. Consumers want companies to demonstrate their values and related commitments. Walk the talk. Employees are similarly focused, per recent Forrester Research. When personal values align with company values, employees are more loyal, productive and more likely to advocate for their employer.
+ It's not just a Millennial thing. Values-based consumers span across age groups. Forrester's data shows that 25% of US values-based consumers are Gen Xers and 23% are Baby Boomers. Edelman's data shows that 56% of global online adults ages 55 or older "choose, switch, avoid, or boycott a brand based on its stand on a societal issue," compared with 67% of 35- to 54-year-olds and 69% of 18- to 34-year-olds. The same is true of employees: Edelman found strong expectations of trust in employers across generation.
+ Most companies have a set of values engrained in business operations, whether expressed or implied. Start by crystallizing the key principles that define your brand, culture and overall experience. Then challenge your brand values against what's most important for your customers and employees. What motivates your star performers? What are they most passionate about? What do your key market segments have in common? What do they care about?  Doubling down on these values ensures that your commitment to them is relevant and resonant.
Search it Up
Google dominates the US search market, but Amazon and smaller players are in it to win it. According to eMarketer's latest US ad spending forecast, Google's share of search ad revenues will drop, while that of Amazon will grow over the next two years.
+ The US search ad market overall will grow nearly 18% this year to reach $55.17 billion (eMarketer). Google will obtain a 73.1% share, translating to $40.33 billion. But, while Google will remain the dominant player for the next several years, its share is dropping. By 2021, it will capture 70.5% of the market. Microsoft, Verizon Media and Yelp are also in the running to attract search spend.
Fund This
Facebook fundraising 101: How to support nonprofits and personal causes. Remember when the ALS Ice Bucket Challenge became a viral internet sensation? It's safe to say the campaign caught many people by surprise. But it was the results that truly left them speechless. At the end of it all, the organization earned $115 million in donations… and it ultimately inspired Facebook to start their own fundraising platform.
+ Now, after years of evolving their fundraising features, Facebook gives users the opportunity to raise money for themselves, someone else or a cause that's close to their heart.