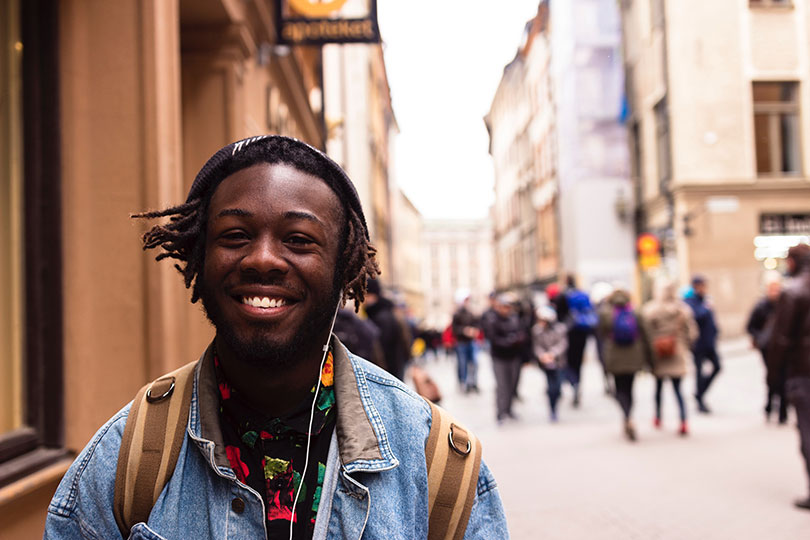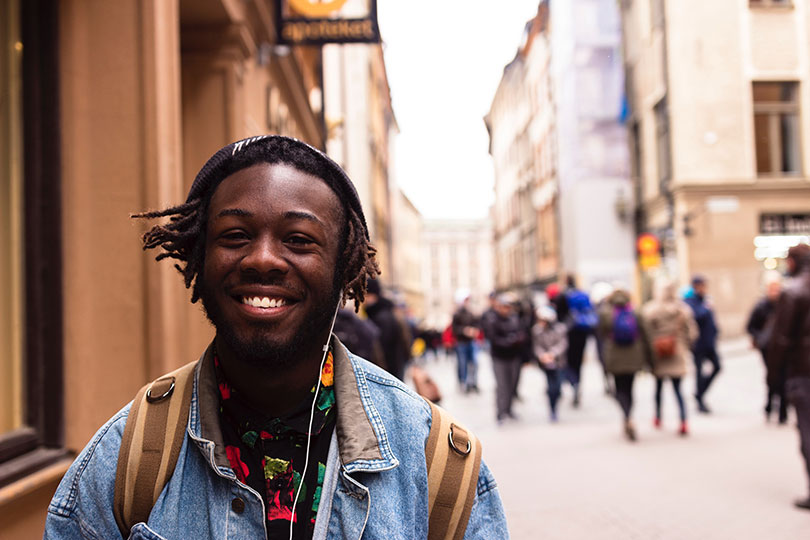 Feels Like Happiness
Wealthier consumers find happiness in experiences, while less affluent prefer stuff. Experiential marketing is what Instagram Stories are made of. Look at me, I'm skydiving into a corn maze infested with zombies. Here I am doing yoga with rescued animals at a vegan, cage-free farm. Turns out, experience is also where happiness comes from—for those who can afford it anyhow Lower-income consumers get more bang for their buck when they buy actual stuff.
+"For lower-class consumers, spending money on concert tickets or a weekend trip might not result in greater happiness," explains Deborah Hall, whose research team published their findings in Psychological Science. "In fact, [they] were happiest from purchasing things, which makes sense given that material goods have practical benefit, resale value and [last longer]" (ScienceDaily.com, 3 October 2018). Perception also plays an interesting role here. When asked to imagine their income had decreased by 50%, study participants reported similar levels of happiness from material and experiential purchases. But experiences make people happier when they imagine their income had grown by 50 percent.
Pay TV
TV viewers can earn points for watching shows on WatchBack. It's a couch potato's dream come true. Thanks to the free WatchBack app from NBCUniversal, watching TV has grown from the lackadaisical to a potentially lucrative pastime. The app offers sweepstakes in which the app's users can win points redeemable for gift cards. Watching featured shows earns consumers entries in the sweepstakes (Variety.com, 5 October 2018). A sweepstakes winner could, for example, be awarded points worth $100 and then convert his or her winnings into a gift card from Amazon, Burger King, Starbucks, Target, Macy's or many other merchants.
+WatchBack offers consumers limited-time viewing of full-length episodes from shows on NBCUniversal's networks plus nonexclusive content from more than 60 partners, including PBS, Mashable, Refinery29, Adventure Sports Network and Newsy. The app also delivers video clips from NBCUniversal's cable networks, including Bravo, CNBC, USA Network and MSNBC and from its broadcast businesses, including NBC Entertainment, NBC News, NBC Sports and Telemundo.
Singled Out
The Collins Dictionary's Word of the Year says a mouthful about consumerism today. There are more than 4.5 billion-words in the English language, but only one can be selected to epitomize the state of our collective conscience. According to Collins lexicographers, that word is "single-use." Last year's Word of the Year was actually two words: "fake news."
+The popularity of "single-use" has increased four-fold since 2013, prompted by news stories and documentary series raising public awareness of this environmental issue. Single-use "encompasses a global movement to kick our addiction to disposable products. From plastic bags, bottles and straws to washable nappies, we have become more conscious of how our habits and behaviours can impact the environment," Collins says.
Input Out
How machine learning is changing the rules of marketing. "Machine learning" may not be as popular a term as "single-use" or "fake news," but the application is changing the way consumers search for information. If your first impulse is to ask Alexa what it is, you're among them.
Holiday marketing: How soon is too soon? Holiday marketing…while some advertisers started their campaigns halfway through October, most retailers officially kicked off the season November 1. Target, Anthropologie, the new Grinch movie and Amazon are some of the brands populating the marketplace early. Oh and Starbucks too! But are consumers ready?