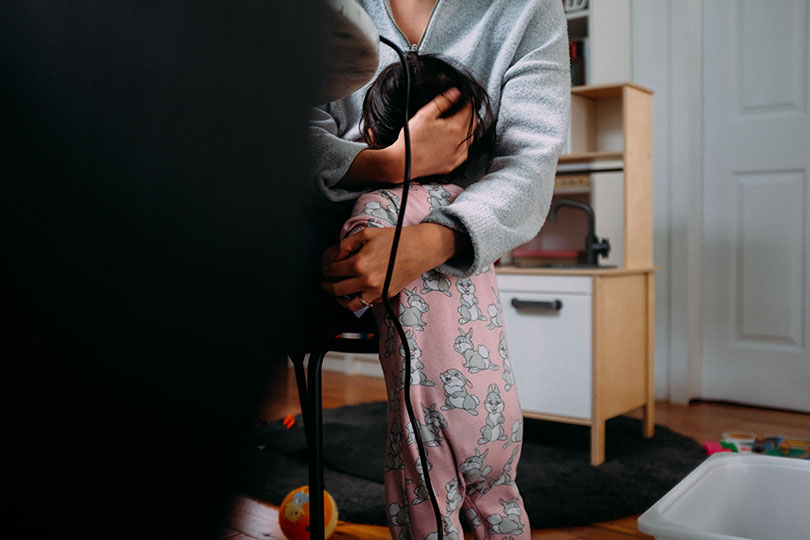 Screen Saver
You think you've got it bad? Try WFH while taking care of little kids. Roughly a third of U.S. parents say juggling kids and work has been one of the biggest challenges they've faced in lockdown (LendingTree, May 2020 survey). Coming in a distant second? Managing a child's distance learning. Financial strain caused by income loss (18%), health concerns (14%) and dealing with anxiety (12%) complete the top 5. So, don't be so quick to judge when parents turn to a tablet or smart phone for help. Because many are.  Average time spent per day with digital video is up nearly two percent from last year (about 108 minutes total per day), per eMarketer.
+ Want to be brand hero for a huge market segment? Be there for parents. Empathize with them in the context of your product or service. What would you want from your brand if you were a parent today? Get creative. For example, some financial institutions are innovating around lending and payment forgiveness. These are great stop-gap solutions, but why stop there. Help consumers take greater control of their personal finances with budgeting and money management advice. While you're at it, maybe offer up some lessons for their children to help shoulder the education burden. Bring it home by hosting a Facebook Live session, fielding questions while giving their folks a welcome break. Your turn.
Mobile Friendly
The pandemic has made consumers fall in love all over again with their smartphones. The proof is in the data. The average U.S. adult will spend 23 additional minutes per day on their smartphones in 2020, a big increase from eMarketer pre-pandemic estimates. Tablet time will also gain 2 minutes, a reversal from the slight decrease we had expected before the pandemic.
+ All major app categories are up, but social networking has gained the most extra minutes: 11 minutes per day for the average adult, followed by mobile video with 10 minutes. Messaging is expected to rise by 4 minutes. By comparison, digital audio will gain just 2 minutes—well below its pre-pandemic trajectory—and the "other" category, which includes maps, dating, weather, news, shopping and ride-sharing apps, will lose 2 minutes.
+ Though some changes will be temporary, such as the large increase in voice calling, eMarketer predicts the baseline will be raised for most app categories. Mobile will gain just a few minutes in 2021, but long-term figures for 2021 through 2023 will remain mostly above pre-pandemic predictions.
Looking Good
6 visual trends for 2020. Believe it or not, we're already entering the second half of the year. And while the spread of COVID-19 may have halted brands' "business as usual," we know creatives are working quietly in the background — ready to launch new campaigns as soon as it makes sense.
+ With that in mind, we were curious. While so many companies have pressed pause as a cautious courtesy, we wondered what the advertising landscape might look like when the world resumes. New ideas are always emerging, and as always, your Broganites are loyal to tracking the trends. Which led us to EyeEm.