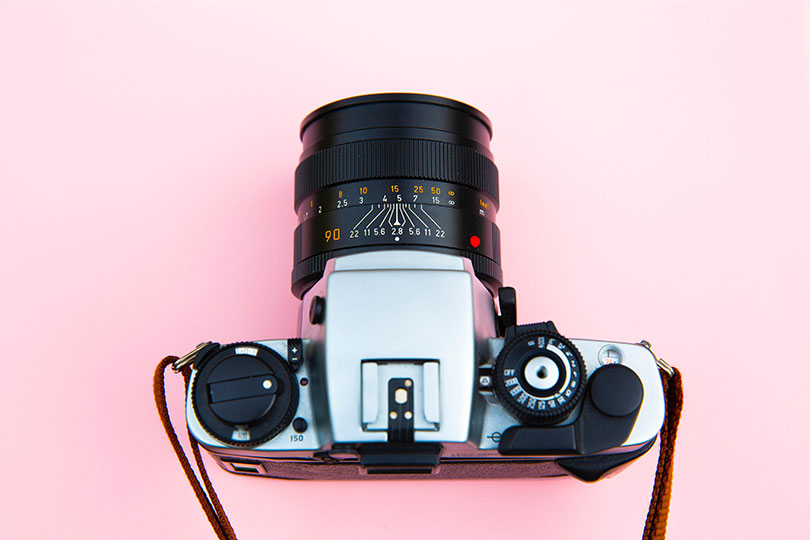 Believe it or not, we're already entering the second half of the year. And while the spread of COVID-19 may have halted brands' "business as usual," we know creatives are working quietly in the background — ready to launch new campaigns as soon as it makes sense.
With that in mind, we were curious. While so many companies have pressed pause as a cautious courtesy, we wondered what the advertising landscape might look like when the world resumes. New ideas are always emerging, and as always, your Broganites are loyal to tracking the trends. Which led us to EyeEm.
EyeEm owns an image library of more than 120 million photographs, so it's safe to say they know what creatives are after. To identify visual trends for the new decade, their experts analyzed image search queries, leading them to what they're calling the unmistakable themes that will impact on the creative scene.
Here are the visual trends they identified for 2020:
Produced realism: German photo designer Cem Guenes said it best. "Even if it's a commercial, it has to look like it's not staged. It has to be about real and authentic people," he expressed. "Don't be afraid to tell the truth in advertising." And that's just one of the thoughts that inspired the idea of a produced realism — a technique that encourages brands to mimic the same spontaneous storytelling of a candid snapshot. This means real people, with real stories. Genuine moments without unnecessary props, artificial lighting or excessive digital retouching. To accomplish this, EyeEm says they expect to see more brands experimenting with intentional overexposure in their shots, bright (and purposeful) flashes and a classic retro-tone that feels like it could have been shot on a budget 1980s Kodak instant camera.

Key takeaway: In your creative concepts, less is more. Perfection is overrated.

Reframing mental health: According to the National Alliance on Mental Illness, one in five U.S. adults experiences mental illness each year. It's quietly become one of the largest health issues in the world, which makes the way we portray it incredibly important. In fact, EyeEm says the way we reframe mental health from a visual perspective is just as important as the conversation itself. And for creatives, it all starts with the right images. For projects promoting mental health, photos should be selected cautiously and respectfully, striving to destigmatize the disease. Remember: There's a delicate balance between visuals that are artistically attractive and visuals that are successfully socially aware. (And it's not the stereotypical stock photo of an office employee at their desk, with their head in their hands.)

Key takeaway: When it comes to mental illness, steer clear of clichés.

Citizen activism: The tools to tell a compelling story are more affordable and accessible than ever before… because really, all you need is your smartphone. Every day, ordinary people are capturing extraordinary moments. (Think political protests, marches for equality, calls for inclusion, etc.) And after these situations are seized through a lens, they're instantly shared to social media platforms — providing people with the opportunity to be an eyewitness. It's how so many are disseminating truth and knowledge, especially about social, political and economical problems. Of course, creatives in the advertising industry aren't doing that, but this concept is still something to consider. Inspired by photojournalists, it calls for vertical video techniques, plenty of handheld movements and powerful close ups.

Key takeaway: Channel your inner photojournalist — telling unique stories from a unique perspective.

The new self: Goodbye selfie, hello portrait. This ever-reliable image is a promising new replacement, designed to extend an immediate and intimate connection with the viewer. Whether it's basic black and white or beaming with color and light, a single facial expression can communicate something that supports your entire campaign.

Key takeaway: Portraits are a sophisticated way to send a simple and precise message.

The commercial creative: Now more than ever, brands need to visually differentiate themselves, if they want to have an impact. Borrowing from iconic 20th century art movements, the commercial creative will blend postmodernist design elements with references to pop art and still life. All while using pastel color palettes and clever copywriting — elevating the creative beyond the core visual.

Key takeaway: Let clever copy and bright, bold images work together.

Generation blue: In 2020, brands should explore color palettes that project a serene sense of calm. And what better hue than blue? EyeEm says creative professionals can balance the visual noise in consumers' lives by using clean colors on the cooler end of the spectrum. Then, consider pairing your colors for maximum visual value. For example, dreamy blues work well with green and pink.

Key takeaway: The color blue can help your audience feel calm and de-stressed.