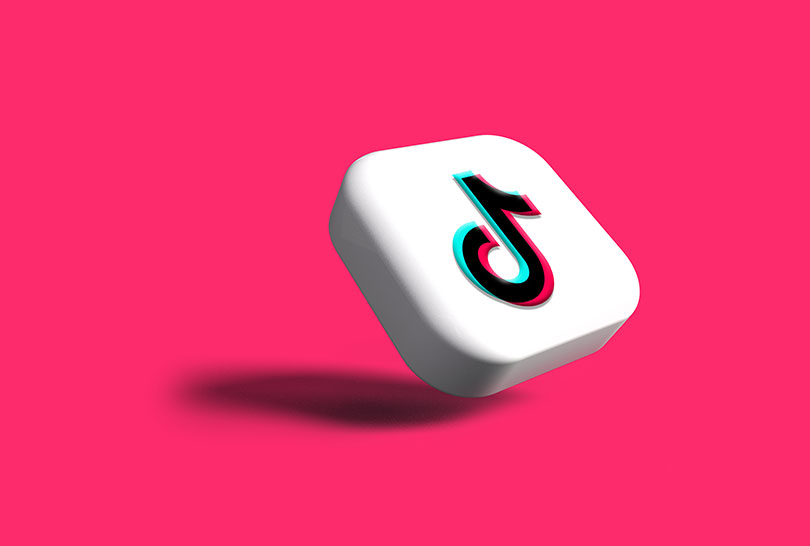 Solely because of TikTok, the fastest-growing social media platform, I've made new recipes like overnight oats with protein powder and a "healthy" dupe of the Taco Bell quesadilla. I've tried life hacks, like leaving a scrub brush filled with Dawn dish soap in each shower so it's more convenient to keep them consistently clean. I've sent hair tips and tricks to my stylist, asking if running dental floss down my hair would really tame my frizzies or if the heartless curl method would work for me. I've committed some parenting advice to memory, like not to feel too bad about screen time until my kid has acquired a British accent from watching too much Peppa Pig and what to do if my child was taken in a crowd (don't just yell their name — yell every possible descriptive characteristic so people can help you look). I've felt wanderlust after seeing beautiful destinations both domestic and abroad and have saved countless travel videos for the future. But perhaps most importantly (to brands, at least), I've also made multiple purchases after seeing products on TikTok. And this time, I'm not just a focus group of one.
Here at Brogan & Partners, for example, many members of our team have also made purchases after perusing TikTok.
"I bought the Maybelline Sky High mascara that went viral on TikTok last year… and I still use it to this day. I didn't even see a sponsored ad for it, it was just regular people making videos, and I was influenced to buy it because I could see that it actually worked. Watching regular people rave about it (when they weren't being paid to) was absolutely a contributing factor." – Angela Stankoff, Account Manager
"I've purchased sodas, called Poppi, that help with digestion and bloating. Not only did I see ads and find them intriguing, but I also saw an influencer's review on them, in which she said she felt a drastic change in how she felt every day. So… I took her word for it." – Madison Hamilton, Account Coordinator
"I was inspired to buy the ZipChip (a mini frisbee) because I saw a video where people were throwing it super far distances and thought it looked so effortless. Turns out it is insanely hard to throw…" – Sean Fitzgerald, Social Media Specialist
"I'm embarrassed to say how much I buy from TikTok. Most of my purchases are skin products or clothing because it's nice to rely on others/influencers who have tried it and provided their honest opinions. I'm also easily influenced by food influencers on TikTok. I'll check out new restaurants or order something new from a menu if they post about it." – Jennifer Kramer, Account Director
"I'm not on TikTok, but I'm influenced by my close friends who send me videos of where we should eat for our next 'girls' night out.' Also, since I'm into fashion and beauty, my friends send me videos about products (like Neccesaire body wash), and I buy them. I think the main reason why I purchase is because the people who review these restaurants, beauty products and more are regular people who appear to be trustworthy." – Jazmine Davenport, Account Coordinator
And as for me? Just this week, I saw a TikTok video in which someone was reading the first sentence of her favorite books, and I was hooked. Immediately, I ordered four of the five books on Amazon Prime Day sales… along with another seven I've been seeing repeatedly on #BookTok. (Speaking of #BookTok, according to a recent New York Times article, the hashtag helped authors sell 20 million printed books in 2021, and so far this year, those sales are up another 50%.)
With all that and more, there's no question TikTok has an overwhelming influence on consumer behavior, but to give brands the concrete evidence they need, TikTok conducted their own global research study to help them truly understand the app's role in the retail journey.
The first thing they noticed: The traditional marketing funnel may be evolving into an infinite loop, with no start or end. Experts at TikTok reported, "Today's consumers rarely go from the top to the bottom of the traditional funnel to make a purchase. They often enter, exit, and re-enter at different stages of the purchase journey based on their needs and wants."
The same team at TikTok also noted that the traditional funnel often leads consumers to make one-time purchases, while an infinite loop empowers brands to establish more meaningful relationships that result in communities of brand loyalists, repeat purchases and greater spending.
Additionally, according to the study, TikTokers are…
1.5x more likely to immediately go out and buy something they discovered on the platform, compared to other platforms' users
1.4x more likely to research products and brands they discover
1.5x more likely to convince a friend or family member to buy a product they've seen on the app
2.4x more likely to create a post and tag a brand after buying a product
1.3x more likely to feel excited or euphoric about product purchases
What's more, TikTok is just four years into its international launch and already has one billion monthly active users – 44% of whom have discovered products from videos posted by a brand. And given there are more than 4.6 billion views on videos with the hashtag #TikTokMadeMeBuyIt, this probably shouldn't come as a surprise.
The last insight I'll leave you with: Per the same study, users spend 14% more money when TikTok is part of their purchase journey, likely explained by the brand authenticity and honest, consumer-created content that empowers people to put more trust into products.
Finding yourself in the position to start promoting your brand on this platform? Set your sights on a new "Branded Mission" — an industry-first ad solution that enables advertisers to crowdsource authentic content from creators and turn it into ads.
By using Branded Mission, advertisers can:
Develop a brief and release it to the creator community.
Let creators tell the most relatable brand story in an authentic way.
Select their favorite original creative videos and amplify them through promoted ad traffic.
Advertisers can learn more in the TikTok Newsroom, and for more on TikTok in general, read our blog post: 6 fast facts about TikTok.