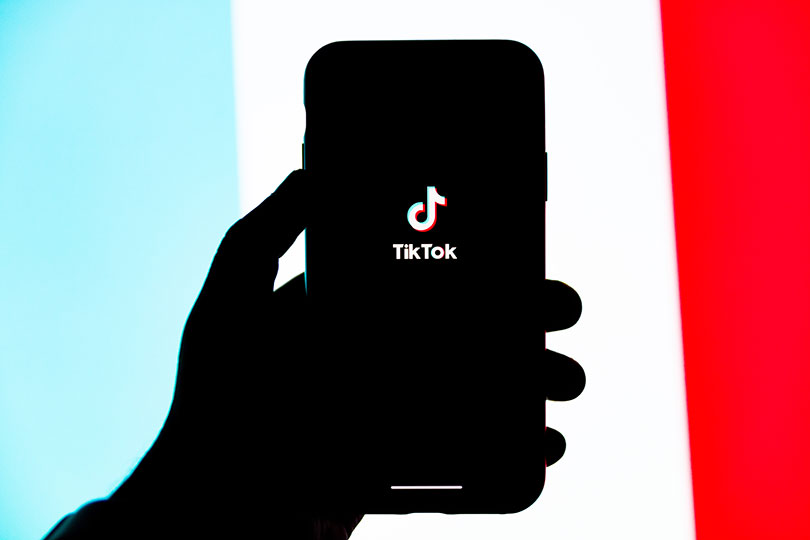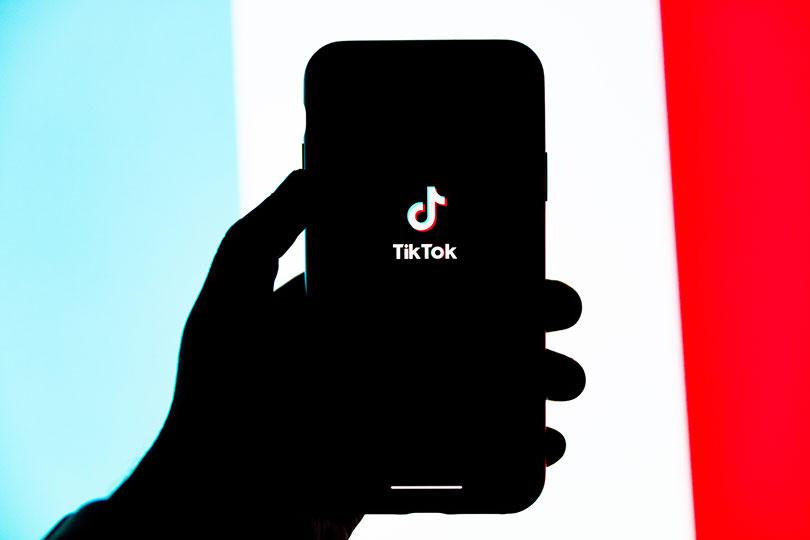 TikTok offers users an endless stream of short videos, compiled in a curated feed that's based on the content they find most engaging. From #booktok, #cleantok and #TikTokChallenge to #lifehack, #behindthescenes and #beautyblogger, the app gives its users the opportunity to be entertained and inspired by a global community of creators. And trust me when I say it's almost impossible to turn away from.
With more and more brands meeting consumers where they are (TikTok, of course), we're sharing six fast facts about the app… which will likely encourage you to become one of them.
TikTok is growing (and growing and growing). eMarketer estimates that by 2025, there will be 24.2 million TikTok users ages 18 to 24 in the U.S. alone. Within this age group, 73.9% of users will be active at least monthly. However, more than half of all users currently visit the platform multiple times per day.
Time spent watching TikTok now rivals TV. Conducted in March 2021, TikTok's own research found 35% of users in the U.S., Canada and six other countries were spending less time watching TV once they started using TikTok.
In the U.S., time spent watching TikTok is also comparable to YouTube. Per eMarketer, in 2021, adult TikTok users spent an average of 40 minutes a day on the platform, while adult YouTube viewers spent an average of 45 minutes per day. (For a frame of reference, time spent on TikTok in 2019 was 27 minutes, making the app's increasing ability to keep users engaged even more extraordinary.)
Almost 50% of U.S. consumers prefer TikTok. TikTok has a strong grip on short-video audiences. According to eMarketer, when asked "Where do you prefer to watch social short-form videos," 48.5% said TikTok. But in what may be more of a surprise, YouTube Shorts came next (25.3%), followed by Instagram Reels (20.1%).
The platform is distributing its content to larger screens. In January 2022, TikTok partnered with Atmosphere TV, an out-of-home streaming provider, to show its original content on displays in restaurants, bars, gyms and other venues. Plus, we also saw the launch of TikTok TV, a connected TV app, in 2021. Talk about total disruption.
Competitors are considering the sincerest form of flattery. It's what's happening as YouTube invests more heavily in Shorts, Pinterest introduces Watch, Twitter tests a video feed and Snapchat continues to invest in Spotlight, its short-form video service. At Instagram, experts are going all in: testing vertical scrolling for Stories, as well as a tool that would turn Stories into Reels. Noticeably, they also increased the video length of a story to 60 seconds.
Feeling motivated to move forward? Advertisers trying to understand the social video landscape (and TikTok's effect on it) should start opting for a video-first approach, because as platforms take the steps to help emphasize video, their algorithms will likely shift to favor them in the feed. Thus, when planning your organic content, we recommend developing videos first and then creating graphic posts as companions, to help your video content work harder and your messages spread farther.
For more social media tips, subscribe to the Brogan blog.