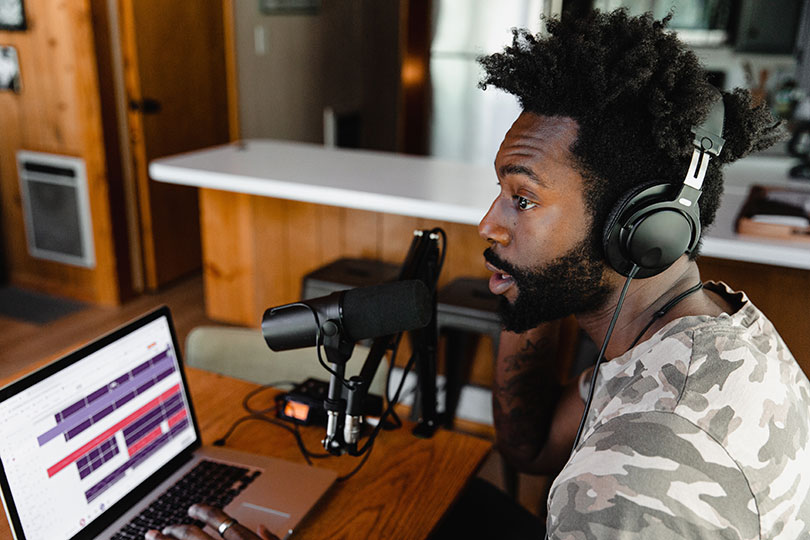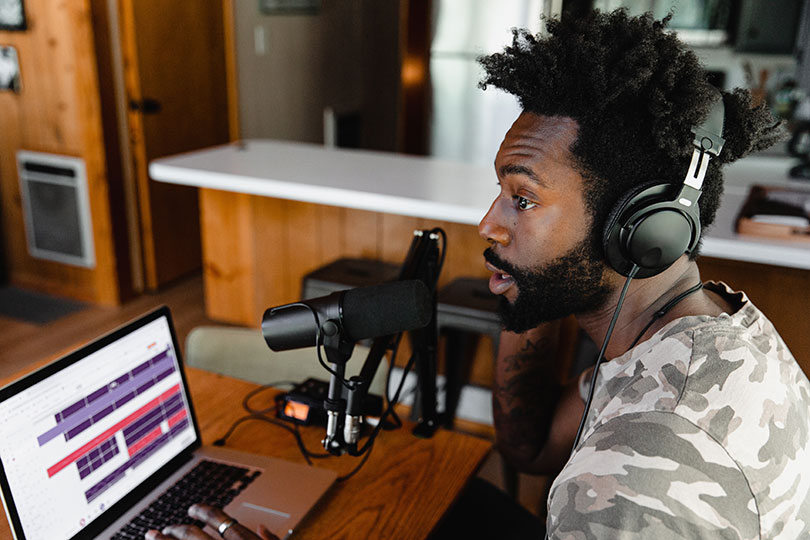 Podcast Palooza
The seventh annual IAB Podcast Upfronts wrapped up this month, leaving brands, agencies and buyers to ponder which podcasts will break through in the year ahead. The three-day event gives media buyers access to the year's most exciting releases, insights and creative opportunities that will help define the growing podcast following.
+ Presenters included ViacomCBS, NPR, ESPN, iHeartMedia, and Vox. Brands and advertisers have also continued to show increased interest in the podcasting in spite of the pandemic's negative impact on ad spending for other media formats, per eMarketer reports. In 2020, US podcast ad spending rose by a healthy 36.8% year over year, by our estimates. As more ad spending flows into the space, the event will only continue to grow in importance to broader media planning.
+ SiriusXM Holdings touted the recent unification of ad sales across SiriusXM, Pandora, and Stitcher. In conjunction with its presentation, SiriusXM announced the new unit, called SXM Media, will serve as the single point of entry for brands looking to reach audiences across the three platforms. Together, they reportedly reach about 150 million listeners per month across 5,000 podcasts. SiriusXM is betting that scale will help set it apart in an increasingly crowded marketplace. voice command, offering brands a specialized form of direct-response audio advertisement.
+ iHeartMedia is launching a new podcast network centered on Latinx creators. The new My Cultura podcast network debuts this summer with six new shows, including a special limited-series podcast based on the upcoming movie "In the Heights." The show will star Lin-Manuel Miranda and Eva Longoria. The new entity aims to be the largest podcast network focused on Latin culture available to advertisers.
Scroll Up
Twitter has acquired Scroll, a subscription-based ad block service that works for consumers and publishers alike. For $5 month, subscribers enjoy an ad-free experience while publishers receive a cut of the subscription fee. Twitter reportedly has plans to weave Scroll into its platform as a part of an optional subscription services its building.
+ Twitter is counting on subscription fees to reduce its dependence on ad revenue. According to eMarketer reports, the platform is considering a variety of paid options, from charging to use its management tool TweetDeck to introducing new features like profile customization. But the gist of Twitter's subscription move isn't in features—it's in content. While Scroll gives users ad-free access to news, the newly acquired, fee-based newsletter Revue offers brand-new exclusive content from Twitter creators on the platform.
Clipped From Twitch
YouTube is expanding the rollout of its gaming-focused Clips feature that allows users to "clip" a 60-second (or shorter) bit from a video and share it. It's popular among gaming fans, who can cut together highlights from hours long livestreams.
+ YouTube's Clips is essentially a copy of a popular Twitch feature. It's likely a bid to gain more share in the livestreaming video game space, which has exploded during the pandemic. Clips could encourage users to watch more livestreaming video game content on YouTube. The ability to share to social media in a split second can get users to click into livestreams as they are happening.
Supersized
McDonald's has pledged to more than double its U.S. investment in diverse-owned media companies, production shops and content creators by 2024. Over the next four years, it will increase its U.S. advertising spending with platforms owned by Black, Hispanic, Asian American, female and LGBTQ people from 4% to 10%.