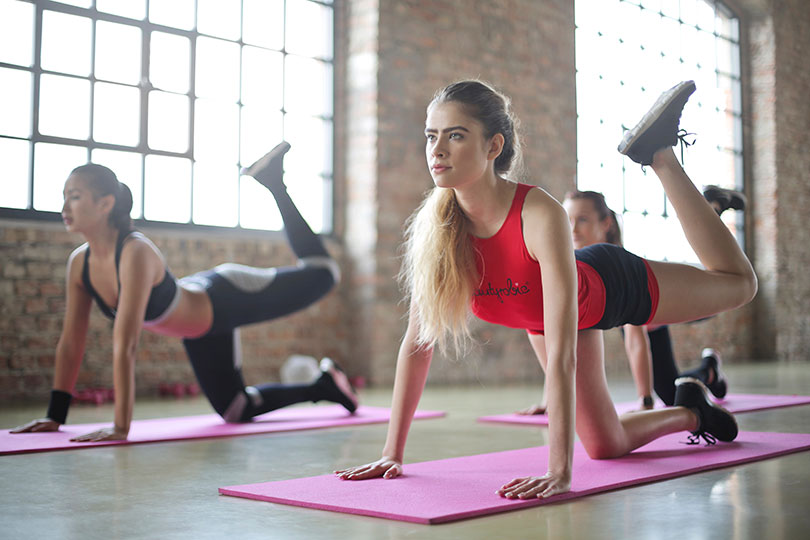 Coachella is synonymous with popular music, celebrity, style and excess. (In sum, Beyonce headlined this year backed by more than a hundred musicians and dancers, with special appearances by Destiny's Child, Solange and Jay-Z.) The weeklong Boho fest is many things, healthy not so much.
Maybe that's why health junkies are turning away from music festivals and toward wellness festivals. These multi day events, such as those put on by Wanderlust, include a combination of yoga, hiking, concerts and more. With missions such as "cultivate your best self", these festivals provide people with healthy and mind opening experiences.
Goop, another company that focuses on well-being, hosts an annual summit featuring "health-defining doctors, innovative thinkers, and paradigm shifters." The in Goop Health Summit also offers activities such as massages and facials.
A quick trip to Instagram helps to explain this increased desire for health and wellness. With people like Kelsey Wells (@kelseywells) and Carina Wolff (@kalememaybe) sharing their fitness routines and food habits, it's easy to become caught up in this growing trend. With their combined million plus followers, these fitness gurus are revolutionizing the way that people take care of themselves in their daily life.
Not so random acts of fitness.
Wellness is currently a $3.7 billion industry, and it is steadily growing. These festivals and summits provide opportunity for outside companies to get involved and capitalize off of the immense crowd that is in attendance. One company taking advantage of the growing desire for health and fitness both online and in person is Adidas. Their Adidas X Wanderlust clothing line allows them to market their brand to those captivated by the opportunities offered by Wanderlust. While this is one way to create brand awareness, there are many other options for companies to spread their name.
Because the festivals are made up of a combination of different events, companies can partner with them, holding workshops as well as informational sessions throughout the festival. Additionally, they can provide product samples and incentive deals for those in attendance. These simple acts can allow companies to reach a new group of "fitness junkies" and yogis.
While music festivals are hectic and packed with people, wellness festivals offer a fun and healthy alternative to meet new people and travel to new places, all while gaining a meaningful experience. Looking for ways to connect your brand to the health inclined? Look beyond the doctor's office.