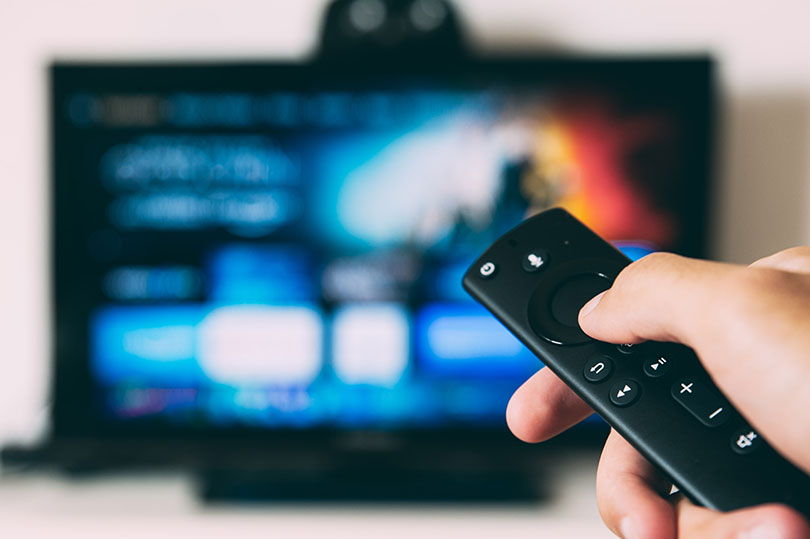 Cord-Free
By year end, 31.2 million US households will have cut the cable TV en masse. Relatedly, 6.6 million households will cancel their pay TV subscriptions. By 2024, more than one-third of US households will have cut the pay TV cord, per an eMarketer forecast.
+ "Consumers are choosing to cut the cord because of high prices, especially compared with streaming alternatives," said eMarketer forecasting analyst at Insider Intelligence Eric Haggstrom in a report published online. "The loss of live sports in H1 2020 contributed to further declines. While sports have returned, people will not return to their old cable or satellite plans."
+ That leaves 77.6 million US households with cable, satellite, or telecom TV packages, down 7.5% year-over-year, reportedly the biggest such drop ever. What's more, that total is down 22.8% from pay TV's peak in 2014. By the end of 2024, fewer than half of US households will subscribe to a pay TV service.
"As pay TV subscriber losses accumulate, cable providers have been focusing on their internet services, which are more profitable and have benefited from the consumer shift to streaming video," Haggstrom said.
+ The loss of viewers is coupled with a major hit to traditional TV ad spending. Total spend will drop 15.0% this year to $60 billion, the lowest the industry has seen since 2011. And while it will rebound some next year, TV ad spending will remain below pre-pandemic levels through at least 2024.
Confidence Lost
When it comes to privacy, consumers rank Facebook dead last among social media platforms (Insider Intelligence US Digital Trust Survey, 2020).  Nearly one-third (32%) of US Facebook users at least somewhat disagreed that they had confidence in the platform to protect their data and privacy. Just 10% of LinkedIn's users said the same of the professional network.
+ The study comes two years post Cambridge Analytica scandal, a massive data privacy breach that cast a long shadow. A majority (53%) of US Facebook users at least somewhat agreed that the platform protects their data and privacy, but this was the lowest share of respondents among all platforms we measured.
+ TikTok and Twitter were nearly tied for the second-worst performance in the confidence and privacy category, with one in five US TikTok and Twitter users (22% and 21%, respectively) at least somewhat lacking confidence in the platforms to protect their data and privacy. While majority shares of the two platforms' respective users felt confident that their data and privacy was being protected, they were still less confident compared with users of other platforms.
+ LinkedIn and Pinterest ranked highest when it came to confidence in their ability to provide security. Nearly three-quarters (73%) of LinkedIn users and 66% of Pinterest users at least somewhat agreed that the respective platforms protect their privacy and data. LinkedIn and Pinterest have each received very little media attention related to data privacy issues, which likely contributes to their more positive perceptions among users.
Unfiltered
Months deep in a global pandemic, consumers are craving more practical and less polish from social media influencers. Confined to four walls, consumers have been more interested in content that either entertains or helps them with their new daily routines, versus the typical, FOMO-inducing (that's "fear of missing out") posts many influencers are known for, according to eMarketer reports.