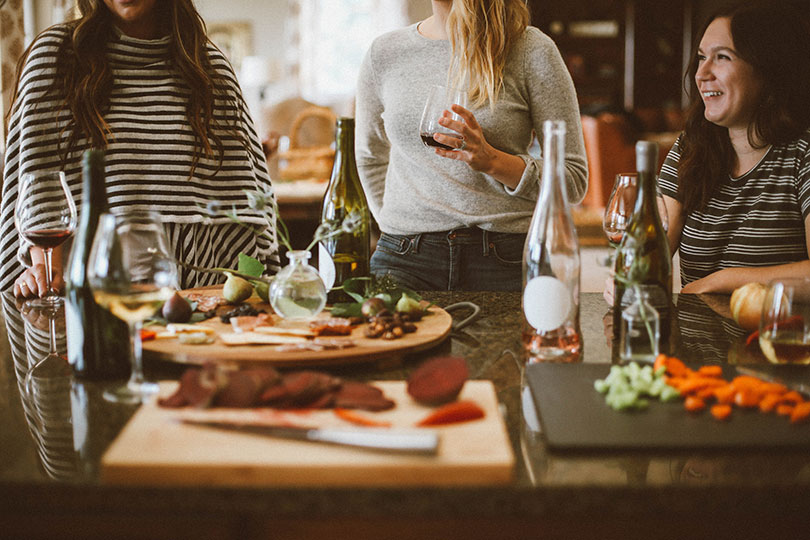 News To Me
Americans increasingly rely on social media for news—especially Facebook. Pew Research recently asked more than 4,500 U.S. adults where they go for news. Nearly half (47 percent) say they often or sometimes rely on social media, with Facebook being the most popular choice (43 percent), followed by YouTube (21 percent) and Twitter (12 percent). But more than half of the social-media-news consumers consider the information "largely inaccurate."
+But what about that Cambridge Analytic scandal? Are consumers indifferent about data breaches, fake news and Russian trolls? Apparently. Two-thirds (68 percent) of adults use Facebook today, unchanged from April 2016 when the Center last checked in. Three-quarters of users check in at least once a day. Because news.
Holidazed
Millennials love the holidays and have the receipts to prove it. Millennials have been driving holiday shopping for some time now, spending nearly $800 on gifts and goodies compared with around $650 for the average Joe, according to an Accenture survey (BusinessWire.com, 1 October 2018). Nearly half expect to dial it up this season, compared to just 13 percent of Boomers.
+Ready to host or not… Life stage explains a lot here. Millennials are young parents, playing Santa and assuming family dinner duties. This means stocking up on chafing dishes, folding chairs and decorations—items that couldn't argue their way onto wedding gift registries. 60 percent of Millennials plan to host a holiday meal or party compared to 40 percent of Boomers.
Home Schooled
Gen We learn how not to do homeownership from Millennials. Most (83 percent) of 19- to 23-year-old consumers plan to purchase a home within the next five years, per a PropertyShark survey. (CBSNews.com, 11 September 2018). And they're determined to avoid Millennial missteps, like raiding retirement funds to make a down payment or taking out a mortgage that's too big for the household budget.
+Both gens cite student debt as the biggest obstacle on the road to homeownership, but it's more of a burden for Gen We (32 percent) than Millennials (17 percent). And though the lure of big-city lights draws more Gen We consumers (40 percent) than Millennials (30 percent), fully 60 percent of the younger group plan to bypass major metros for more affordable, kid-friendly suburbs.
Big Spender?
What marketers can expect in 2019: Money & Spending. Will consumers spend confidently into 2019 or save more? Depends on which generation you're asking.
Winsta
5 ways marketers can stand out on Instagram. How to do your brand Instagram account better.