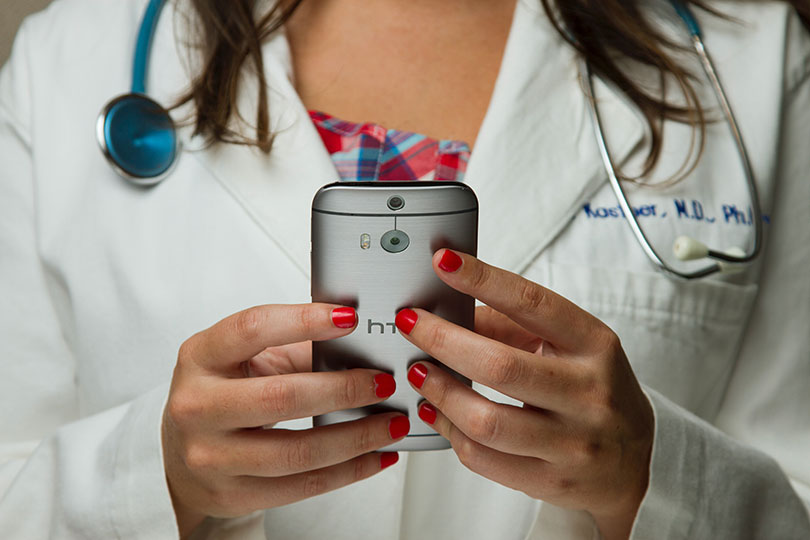 Healthy Budget
The pandemic has prompted a surge in digital ad spending in the healthcare and pharma industry. eMarketer projects spending to grow 14.2% in 2020, reaching $9.53 billion. Healthcare and pharma are on track to be the second-fastest-growing industry this year behind computing products and consumer electronics, which will grow by 18%.
+ You've seen the commercials. Public health organizations and private medical institutions are peppering the media to increase awareness, prompt safety measures, testing and other information related to COVID-19. The pandemic also led to an influx of marketing around medical supplies, telemedicine, and local advertising to announce the reopening of doctor's offices and medical clinics.
+ The pandemic has made us all digital travelers. The healthcare industry had been slow to venture into digital marketing pre-pandemic, what with all the heavy regulations surrounding privacy. But the loss of traditional media touchpoints and in-person marketing during the pandemic has proven compelling.
+ Healthcare and pharma are still relatively small players in the digital advertising realm, making up about 7% of all US digital ad spending (eMarketer). The big spenders remain retail (21%) and financial services (15%). Moreover, healthcare and pharma tend to focus on desktop/laptop spending to reach older audiences, representing about 42% of its total digital budget—well above the 32% average across industries.
Primely Tuned
More consumers are tuning into Amazon Music. Monthly listenership is expected to increase by 18.5% this year to 45.8 million—about a fifth of digital audio listeners, per eMarketer estimates. At this rate and with continued investments, eMarketer predicts Amazon Music will surpass Pandora in monthly listeners by 2023.
+ While the company was shipping essentials and indulgences, and producing bingeable series, Amazon has been bolstering its audio strategy by offering a variety of streaming tiers, ranging from Amazon Music Free, which lets listeners browse thousands of stations, to Amazon Music Unlimited, where subscribers can listen to more than 60 million songs ad‑free.
+ You want a discount with that? Amazon plans to reduce the price of its Audible service and begin producing exclusive podcasts. The company's smart speakers are luring new listeners, especially as more people are staying safer at home and scramble to fill the void. Oh and by the way, Amazon Music is the default streaming service on Amazon's smart speakers.
+ Meanwhile, Pandora is losing listeners as platforms like Amazon and Spotify. The company is responding by launching multiple tiers of paid subscriptions after learning that consumers were willing to pay to skip the ads. But they can't pay enough to cover the related loss of advertising revenue. Sticky wicket.
Prime Is The New Black
Prime Day is expected to ring in the holiday shopping season this year, Oct. 13-14—nearly three months later than its typical mid-July timing. In 2019, the 48-hour event generated an estimated $6.93 billion in worldwide sales, making it one of the biggest online shopping events of the year. This year's salesapalooza is expected to generate $9.91 billion in worldwide sales, nearly two-thirds stateside.
+ With the stakes so high for the holidays, brands need to set up their products for success—and the extent to which they stimulate Prime Day sales will directly affect their positioning in November and December. While there are actions to take prior to the event—like refreshing product listings and ramping up advertising—they should plan to closely monitor performance around Prime Day to take advantage of unexpected opportunities, suggests eMarketer analysts.