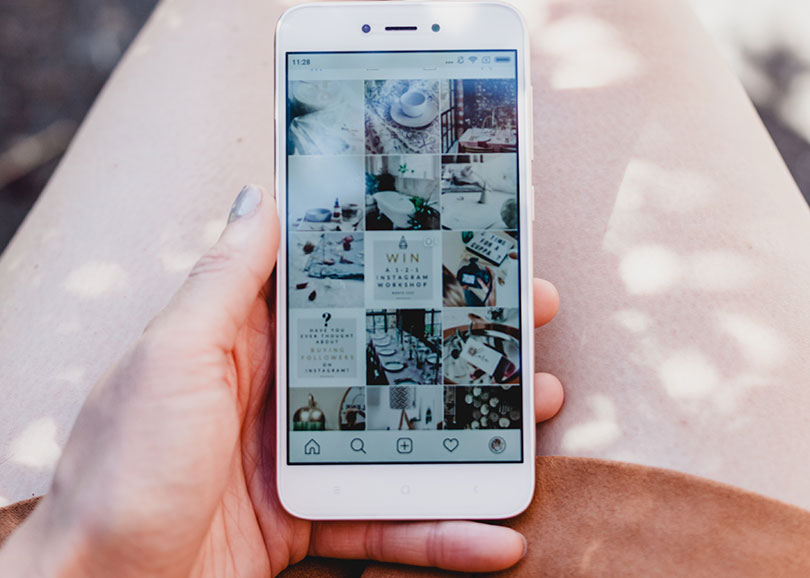 Not Just Looking
Instagram streamlines shopping, just in time for the holidays. Instagram is making it easier for consumers to acquire what inspires them. The platform's Explore page now has a Shopping channel and, after months of testing, the Shopping feature in Stories has launched globally.
+The Explore Shopping channel is made for browsers, as in "I'm just looking, thank you." Consumers can peruse posts and tap to discover other brands of interest. The Shopping feature in Instagram Stories allows consumers to learn more about products featured in Stories posted by brands. Even before the updates, more than 90 million consumers had been tapping on Instagram shopping posts for product tags (AdAge.com, 18 September 2018). The latest updates are expected to drive even more referrals from Instagram this holiday shopping season. Some analysts are predicting as much as a 51 percent increase over 2017 (AdWeek.com, 14 September 2018).
Do You Hover or Mow?
Helicopter parents have landed. And they're more overprotective than ever. Helicopter parents hover over their kids, sometimes sweeping in to rescue them. Lawnmower parents cut to the chase: They mow down anything perceived as a potential obstacle to their kids, like demanding a teacher raise a child's grade if the parent thinks it's unfair.
+Identified as a "troubling trend" in an essay posted on the WeAreTeachers blog, lawnmower parents "mow obstacles down so kids won't experience them in the first place," writes the essayist. "In raising children who have experienced minimal struggle … we are creating a generation that has no what idea what to do when they actually encounter struggle" (WeAreTeachers.com, 30 August 2018).
It's Time To Take A Shot
Flu season ahead: Why it's socially responsible to get your flu shot. The flu is expected to be a doozy again this year. It's all over social media. Even if you're willing to risk your own health, is it socially responsible to risk the health of others?
SHSMD In Seattle
9 key takeaways from SHSMD Connections Conference 2018. This year's Society for Healthcare Strategy & Market Development was equal parts informational and inspiring. We heard from idea farmer Johnny Cupcakes, healthcare brand evangelists and graffiti artists. They challenged marketers to be in constant pursuit of the ideal patient experience, offering both practical and creative solutions.