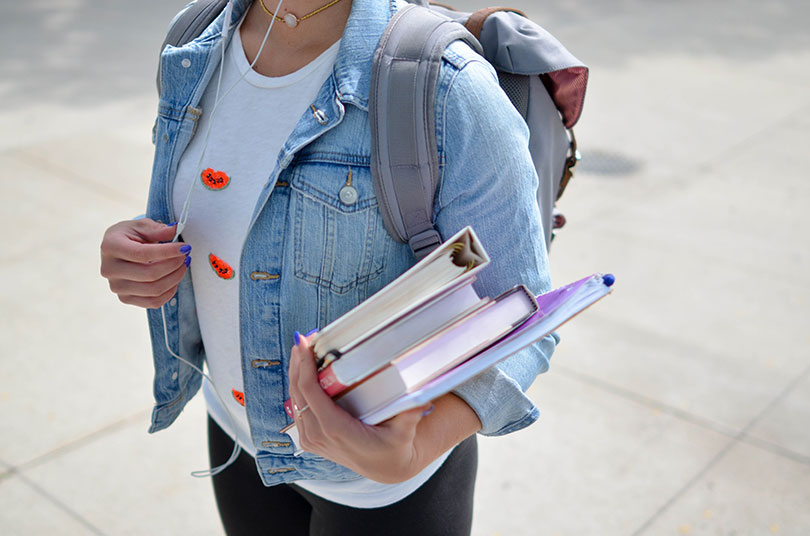 Social-Lite
A surreal social media experience. Want to cut back on social media consumption but aren't willing to quit cold turkey? Try Binky, which offers streams, scrolls and swipes without connecting to actual people. Or wipe the slate clean with Safebook, which erases all of Facebook's content, but keeps the platform's "likes" and other interactive prompts fully functional inside blue-gray boxes.
+It's meta, on purpose. "I find it uncanny how well I can still navigate the site with Safebook installed," says Ben Grosser, the artist/provocateur who created the Chromebook/Firefox extension. "Sure, I don't know what someone posted — or who posted it — but I can still perform the daily labor of liking my friend's posts" (FastCompany.com, 12 September 2018). Exposing the bare-bones functionality that keeps Facebook users clicking is an object lesson in manipulation. "This shows how the design of the Facebook interface is driving much of our daily interaction with it, that it has taught us what to do," says Grosser. "The entire system is constructed in a way that will always make possible (even, possibly, encourage?) threats to privacy, health and democracy."
Steady as Z Goes
Gen Z students seek safe, secure career tracks. Philosophy are harder to find on campus these days. Daunted by the long-tail of student loan debt, Gen Z undergrads remain wary of the recovering economy and are opting for more secure paths to steady careers.
+Don't care much about history. Once-popular majors like history, literature and religion started plummeting after the Great Recession and never really recovered, according to an analysis by Northeastern University historian Benjamin Schmidt (Qz.com, 29 August 2018). The decline of humanities reflects "a new set of student priorities, which are being formed even before they see the inside of a college classroom," writes Schmidt. The priorities are pretty specific. Exercise science was the fastest-growing major in 2017, up 131% since 2008. Other popular choices include nursing (up 78%), health and medicine (up 57%) and computer science (up 50%).
Ready. Set. SEO.
It's Google's internet; We just search here. Search engines are precious about the results they serve. So, if you publish web content and want prospects to see it, you need to abide by search engine rules. While there are many tips to consider, we've prioritized the most important ones to give your content a much needed boost in rankings: 6 SEO best practices every blog should have.