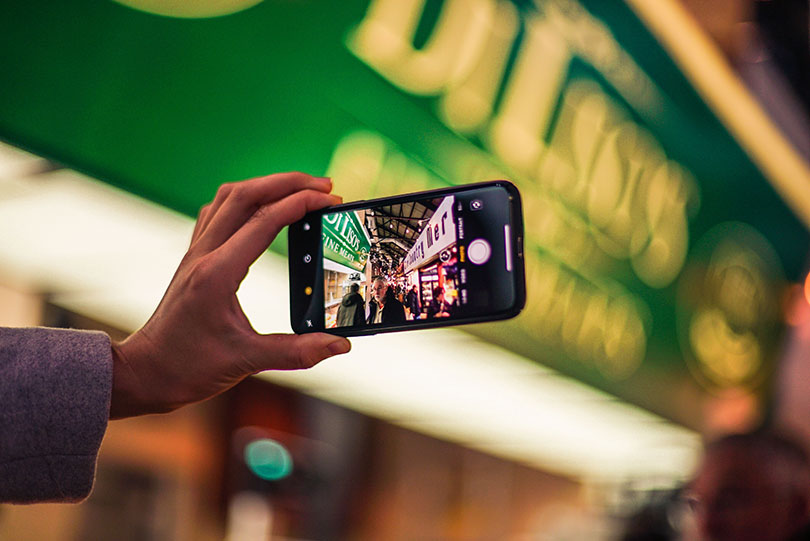 Fleeting
What do you call a tweet that disappears after 24 hours and cannot be retweeted? If you said a Snapchat Story, you're not far off. This week, Twitter launched "Fleets," a new story feature meant to rival competitors Snapchat and Instagram. Users can post Fleets that contain text, photos, videos, and reactions to tweets, and they will disappear after 24 hours, with sticker and livestreaming options available coming soon.
+ Fleets are like tweets but without all the pressure, says Twitter. Per Twitter, some users feel daunted by posting tweets because they are too permanent and public, and that they don't enjoy the pressure of racking up retweets and likes. Fleets are meant to relieve users of these pesky expectations, in part because they can't be retweeted.
+ Fleets is Twitter's offering to GenWe, who prefer Snapchat and Instagram. On Instagram, for example, watching Stories was the most popular activity on the platform among US users, according to March 2020 data from "The eMarketer Facebook Flash Survey," conducted by Bizrate Insights. Fleets could also open up new monetization opportunities for the company, given that both Instagram and Snapchat have been fairly successful in introducing advertising options for their Stories features.
+ Twitter's next muse? TikTok. The short-form video app is the darling of social media, prompting look-alike features to pop up on Instagram (Reels) and YouTube (Shorts). Twitter has traditionally been late to adopt new features, so it's not surprising that they're late to the party. Still Twitter will evolve to keep pace, so expect something TikTok-like in the near-ish future.
Speaking Of
Voice technology usage is rising worldwide. In the US alone, the number of people who use voice assistants and smart speakers—including those from Amazon, Google, and Apple—will grow by double digits this year, fueled largely by stay-at-home behavior during the pandemic, according to eMarketer.
+ Who uses voice assistants? Voice assistants are now mainstream among US consumers. Millennials are the heaviest users, but use is rising among all age groups, including children, teens, and seniors, especially as more people work, study, consume entertainment, and conduct personal business from home.
+ How many people in the US use voice assistants? About 128 million people in the US will use a voice assistant at least monthly in 2020, up 11.1% from 115.2 million in 2019. This represents 44.2% of internet users and 38.5% of the total population.
+ What are the most popular devices for voice assistant use? Smartphones and smart speakers are the devices of choice for most voice assistant users, but use is also rising in cars, on smart TVs, smart home components, wearables, appliances, and other connected gadgets.
E-grocer
Consumers are getting used to shopping virtual grocery aisles. The pandemic has hastened the shift to ecommerce—and that's nowhere more evident than in the grocery category. Online grocery sales in the US will grow by nearly 53% in 2020, reaching $89.22 billion in sales. That's an increase of $30.86 billion from a year prior, according to eMarketer reports.
+ Over the course of the pandemic, retailers including Amazon, Walmart, Instacart, Kroger, Target, and FreshDirect have kept up with increased demand. Many opened up more delivery windows, offered express delivery, and expanded their online selection of grocery items.