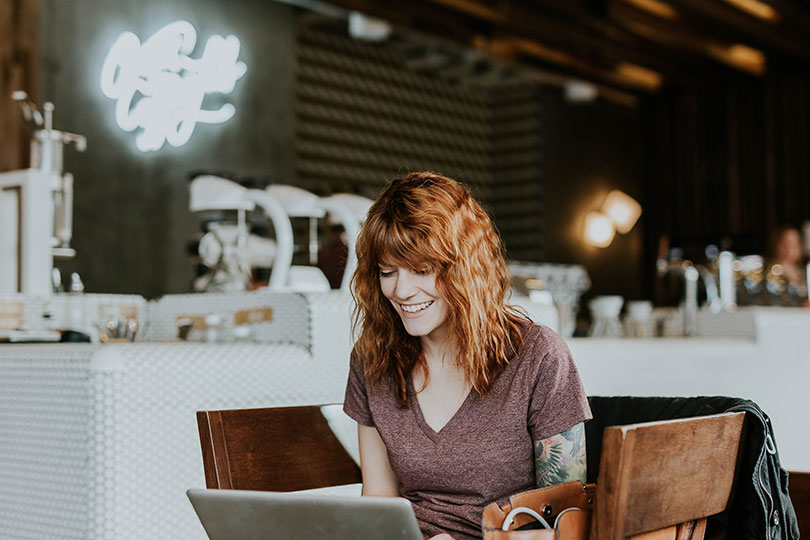 All About That Base
Align your creative process and strategy to your targets. Consumers don't shop in a vacuum. They zig zag, micro nap, procrastinate, peruse, ruminate, reflect, socialize along the way. One minute they're swiping through your ad unit and the next they're on Facebook to find out who's reacted to a post when they get pinged about a delivery and think "Do we still have fresh ginger?" Consumers are fluid. They move both deliberately and impetuously from one thing to the next. To better capture consumer attention and interest, orient your adtech stack around human beings, not channels, per a recent Forrester Research forecast of 2020 marketing trends.
+ This also means making sure adtech is connected to, not separate from, marketing tech (martech). "We all have so much channel truth, but it may be the wrong truth. We need to know the customer truth and solve for that," said Lou Paskalis of Bank of America in the Forrester report. Collaborate. Combine. Complement.
+ What is creative's role in this? Forrester suggests aligning the creative process and strategy to key personas. Leverage persona thinking to ad personalization by considering the "why" — a person's feelings and motivations — then apply dynamic creative adtech as a smart delivery mechanism, not the behavioral decisioning engine. Move media planning closer to the creative process to better match messaging with consumer and channel. Break down and rebuild the creative process to kill decision making from a big idea in favor of connecting with consumers in relevant meaningful ways. Forrester predicts:
+ "The wild, wild west era of digital advertising comes to an end as marketers learn to stop using every tool in the shed simply because it's there and align their strategies around consumer preferences and long-term ad impact, all while coming to terms with the fact that everything could change at lightning speed as the world's privacy regulations shore up. In lieu of spraying and praying, marketers will exercise control and discipline, eliminate those practices and partnerships that fostered fraud, unviewable but paid-for inventory, and environments that challenge brand safety. They will, instead, work closely only with the partners that bring value to their process."
Connected
U.S. advertisers will spend almost $7 billion this year on connected TV ads. Connected TV is growing rapidly as advertisers look to target audiences watching long-form, premium digital content on their living room screens (eMarketer, 11 Nov. 2019). eMarketer estimates connected TV ad spending to account for nearly 3% of U.S. advertiser outlays this year. By 2023, connected TV spend is expected to increase to almost 5% of their paid media budgets.
+ Connected TV includes smart TVs and TVs hooked up to the internet via a set-top box, game console or similar device. Ad formats include display ads that appear on home screens and in-stream video ads that appear on connected TVs from platforms like Hulu, Roku and YouTube.
+ Connected TV popularity is high because the number of cord-cutters and cord-nevers climbs each year and fewer people are watching traditional TV. Connected TV also offers the promise of better audience targeting and measurement—though for now, it also comes with the familiar digital problems of fragmented infrastructure and high potential for fraud, says eMarketer.