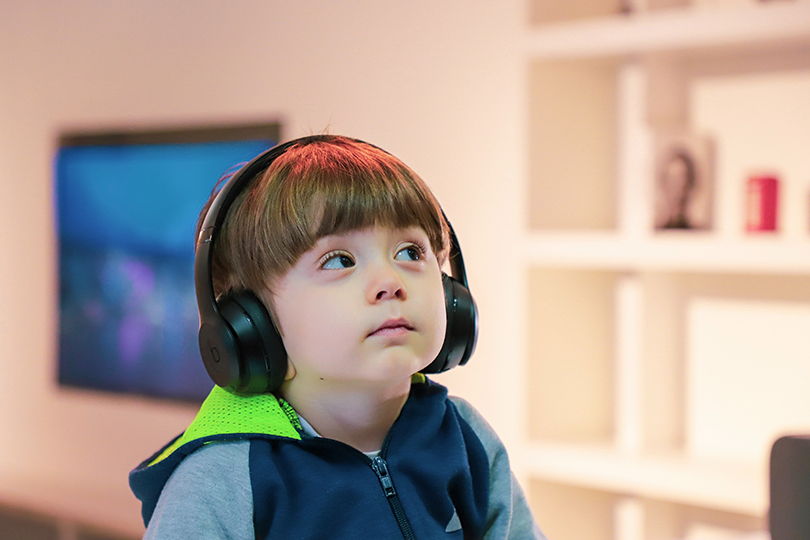 We're Listening
Nearly a third of Americans tune in to a podcast monthly. This according to Edison Research and eMarketer studies. Listenership in the U.S. this year is expected to reach 105 million, up nearly 30% since 2018. Interest has spiked across generational cohorts. What's driving podcast popularity? Is it pandemic-related? Is it access? Maybe content? Perhaps promotions? No matter what the driver, marketers are seeking ways to leverage the content-rich channel that today exceeds 800,000 shows.
+ Millennials are the most passionate of the podcast bunch; 53% tune in regularly. About a third of Gen Z and Gen X and a fifth of Boomers listen to podcasts monthly. Gen Z represents the greatest surge in listenership since 2019, with a 30% bump in audience. Podcast listenership grew 10-14% in every other prime purchasing cohort. A quarter of the U.S. population catches a podcast weekly.
+ The most popular podcast genre in American households is music, with 61.1 million households being avid fans (Nielsen Reports). TV and Movies are the second most popular podcast genres with 60.5 million households tuning in regularly. Comedy, technology, family, science, health, society, politics, arts, games, business, sports, and religion are also popular podcast categories with at least 49 million households being avid fans. The average listener spends 14 minutes a day on podcasts and most tune in via mobile device.
+ Most people discover podcasts by word of mouth and social media, according to Westwood One Podcast Network studies. But Spotify's foray into the podcast market may be behind the most recent surge in listenership. Last year, Spotify picked up multiple podcast companies. In addition to expanding the platform's content, the acquisition prompted Spotify to crank up podcast promotions. Podcasts were folded into recommendation algorithms and featured in more places. Suddenly discovering your favorite new podcast was as easy as finding a new series to stream on Netflix.
+ Consumers may be tuning in to podcasts to escape the stark news of the day. Regardless, stay safe at home rules aren't hurting the channel as most listeners tune in at home (49%) or at work (11%), according to buzzsprout. Those who prefer to listen while driving or working out have likely found new opportunities during the pandemic to get their podcast on, rather than omitting it from their routines altogether based on consumption.
+ Advertisers are attracted to podcasts because of the channel's intimacy, laser targeting and credibility. Brand messages are typically host read rather than produced, which accounts for the premium CPM. It's what podcast listeners prefer, per a survey of nearly 1,000 podcast listeners conducted in partnership with Edison Research. The study illustrates the advertising opportunity created by the personal relationship between podcast hosts and their audiences. Moreover, it was found that nearly two-thirds (65%) of fans are more willing to consider purchasing products and services they learn about during a podcast. Sixty percent also state that, given equal price and quality, they prefer to buy products from companies that advertise on their favorite podcasts.
Media Interrupted
COVID-19 is challenging media plans. Why brands should advertise. The COVID-19 pandemic has upended media predictions for 2020 and beyond. Young consumers are watching local news, older consumers are exploring TikTok and nearly every gen is streaming something. "Work from home" and "stay safe at home" rules and recommendations have scrambled media for now and the foreseeable future. The situation has brands scrambling, too. Brogan's Media Team has been in the thick of the crisis helping clients navigate media decisions on the fly. Brogan Media Director Becky Robertson tackles some of the top pandemic-related advertising questions her team has fielded over the last couple weeks.