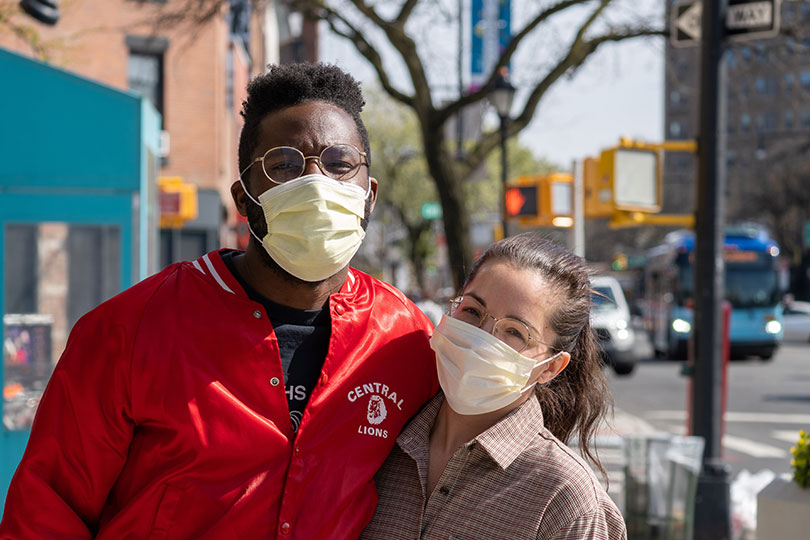 Sticky Situaton?
Has consumer behavior been forever changed by the coronavirus outbreak? And if so, which behaviors? Touchless payments? Online shopping? Intentional OCD? Marketers want to know. There are plans to be made, budgets to be shifted and expectations to be managed. There's no shortage of market research today reading the room and projecting the future. And while it's just too soon to tell which consumer behaviors will linger post-pandemic, it's worth pondering.
+ Cleanliness is next to infection-less. Ipsos and USA Today surveyed US adults March 10 and 11 and again April 9 and 10. More respondents were taking precautions to protect themselves from the coronavirus, including washing their hands more and avoiding social events. Grocery, carryout and other essential businesses have added sanitizing stations, altered hours of operations and peppered the premises with posters detailing the depths of their sanitizing regimens. From B2C to B2B and every B in between, marketers should be thinking about all the physical interactions that may give today's consumers' pause.
+ Online trumps in-aisle. In the second wave of the survey, 41% of respondents said they had shifted more of their shopping from physical stores to online—up from just 13% who had done so in the first wave. This trend has been on the uptick before COVID-19, of course. The boxes on the front porch should have told ya. Still, the stay-safe-at-home rules have been a boon for online retailers and delivery services, like Shipt. Many of these services are priced annually, so it's likely more consumers will ultimately favor the convenience.
+ Stock up, spend down. According to Morning Consult's weekly coronavirus survey tracker, 47% of US adults said they were spending less during the pandemic as of April 10 to 12 vs. 21% who spent more. A week later, only 18% of respondents reported spending more, while 49% were spending less. In the April 29-30 update, more than three in 10 respondents said it would be difficult or extremely difficult to get by if social distancing continued for another month—including 12% who said they would have trouble affording food.
+ Pack it up, pack it in? In Wave 8 of The Harris Poll's research, almost 80% of US adults surveyed April 18 to 20 said they would save more and spend less after the pandemic ends, and more than two-thirds said they would still avoid nonessential travel. Almost half of respondents planned to do at least some grocery shopping online. And about three in 10 claimed they would keep homeschooling their kids or move out of the city post-pandemic. And 100% of parents said they'll be taking the summer off; had they been asked.
Camera Ready
+ Remember when it was hard to book your favorite conference room? Now that live video is the only safe alternative to meeting in-person, it's crazy popular. In a March 31 survey by Business Insider Intelligence, 47.6% of US adults had used Apple's pre-installed FaceTime app to chat with family and friends during the pandemic. Another 44.1% had used Facebook Messenger, followed by 31.5% for Zoom, 22.5% for Skype and 18.4% for WhatsApp.
+ Facebook wants in on the action. Last month Facebook announced Messenger Rooms, a new live videoconferencing service that would host up to 50 people at a time. The service is open to Facebook users and non-users alike, and it will eventually be integrated across Facebook's family of apps, including Instagram Direct, WhatsApp and Portal.