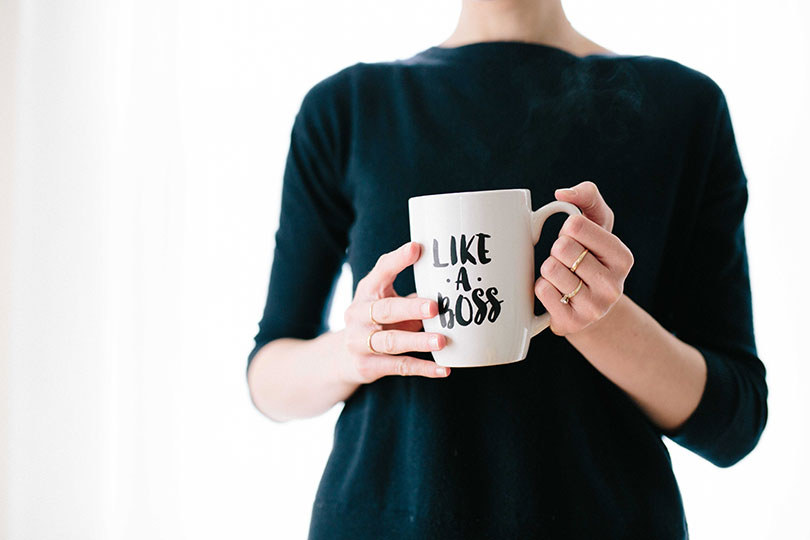 Raise Expectations
Gen Z expects a promotion within their first year of employment. A study of 1,000 Gen Z survey-takers ages 18 to 23 revealed that 76% expect a promotion within their first year at a job. 32% believe in a faster track, with a promotion happening within the first six months (Forbes.com, 13 March 2019).
+A generation with high ambitions, 60% express an interest in management positions. They expect their bosses to help them get there, too. 75% believe that a boss's ability to coach his or her employees is important. 25% mark this skill as the most important attribute a boss can possess. Bill Bennett, CEO of InsideOut Development, the company that conducted the study, views Gen Z as a self-actualized generation. "They're pragmatic," he said. "They're willing to work hard" (TheLadders.com, 19 March 2019).
Wom Wanes
Young consumers' digital lifestyle creates a dip in brand conversations. Cord-cutting Gen Z and Millennials consume most of their media from digital platforms, according to a study from Engagement Labs that measured word-of-mouth consumer interactions. This lack of exposure to TV commercials has led to a decline in brand conversations (MediaPost.com, 4 April 2019). Average weekly actual conversations among consumers ages 13-20 have dipped to 94.6 a week in 2018, from 115.2 conversations in 2013. For consumers ages 21-29, conversations are down from 102.3 to 93.2.
+Research also points to digital replacing TV as the main platform driving conversations: Television as a percentage of all paid-media driven conversations is down to 31.6% in 2018, from 37.4% in 2013. By contrast, digital media is up 31.8%, from 16.6%.
Great Divide
The Great Recession split younger and older Millennials into two distinct groups. Researcher and President of the Center for Generational Kinetics Jason Dorsey sees a financial divide within the Millennial generation. The line was drawn by the Great Recession, leaving the generation with two very different sets of financial habits and futures (Amp.BusinessInsider.com, 4 April 2019).
+Older Millennials (those over 30 years old) struggled through the brunt of the recession. They accumulated debt and struggled to find stable, well-paying jobs while the economy was volatile. Younger Millennials, on the other hand, came into adulthood during the Great Recession's recovery period. According to Dorsey, younger Millennials had the advantage of witnessing the risk of a bad economy. They learned from the experiences of their older counterparts and became risk-averse. They also entered the job market when it was healthier.
Travel & Repeat
Discover and do over: Why Millennials enjoy repeat vacations. Millennials don't go on vacation; they execute carefully crafted plans. Long before the bags are packed, Millennials invest hours online researching, planning and deliberating options, according to a study by Hotels.com published on TravelPulse.com. The whole ordeal takes an average eight hours, prompting some Millennials to suffer from "scroll fatigue" or "net lag," aka boredom associated with tedious online research.
Work Experience
Turning teambuilding into an adventure: Brogan takes Camp Tamarack. Think back to the third day of your job… You were probably still learning your co-workers' names and how to navigate the new office environment and culture.  Day 3 at Brogan found McKenna Cameron deep in the woods, teetering on a beam over an alligator-infested bog with near strangers. Because, team building.