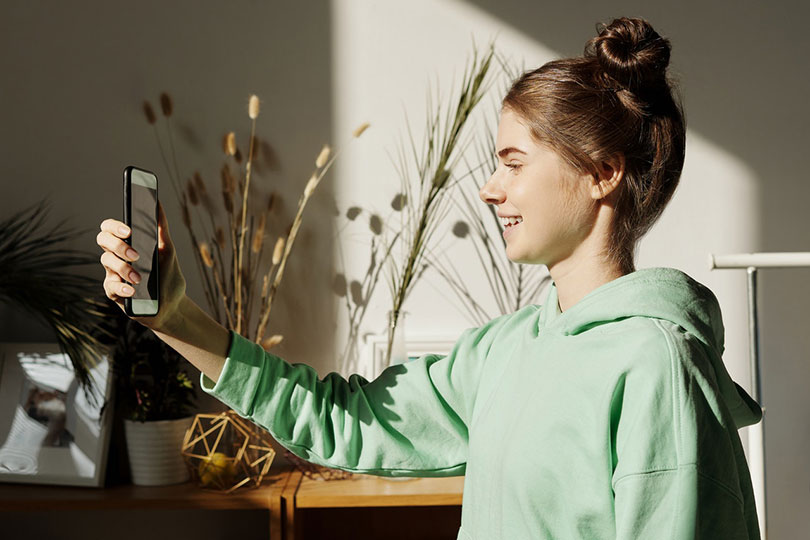 TikTok Takeover
What happens when parents WFH for too long? They take to TikTok. An influx of nontraditional users (read: older) and quarantined natives have given the social platform a significant boost. TikTok added more than 12 million US unique visitors in March, reaching 52.2 million, according to data provided by Comscore. Between January and March, its US unique visitor count rose 48.3%.
+ Comscore's data include desktop visitors ages 2 and up and mobile visitors ages 18 and up. The figures also cover TikTok's app, mobile website and desktop website. For the app alone, unique visitors rose 30.1% from January to March, to 28.8 million.
+ TikTok has been on a growth spurt for several months, even before the pandemic, per eMarketer studies. As of October 2019, the app and websites combined had 27 million unique visitors, with the app alone accounting for 18.6 million. But the month-to-month growth between February and March was especially significant when compared against previous monthly gains.
+ CivicScience research also shows strong growth for TikTok. Among US respondents ages 13 to 35, 27% said they used the app in April 2020, up from 19% in January. Users are also spending more time in app, with US visitors spending an average of 858 minutes (14 hours, 18 minutes) on it in March this year, according to Comscore. That's a 26.2% increase over January 2020 and 93.7% since October 2019.
+ Average time spent per visitor for the app and websites combined was 476 minutes (nearly 8 hours) for the month of March. That marked a 10.8% increase over January and a 55.6% increase since October. By comparison, US visitors to Instagram spent an average of 319.5 minutes (roughly 5 hours) on the app and websites combined in March.
+ Like streaming platforms, Shipt and inline skates, TikTok is benefiting from stay at home and social distancing measures necessitated by the pandemic. Schools and are colleges shut down, so students have more time to spend on apps, and short-video apps in particular are benefiting. The Kantar "COVID-19 Barometer"—a global study of consumer attitudes and media behaviors—found that from mid-March to mid-April 2020, usage of TikTok was up 33% for Gen Z respondents and 27% for Millennials.
+ TikTok is a welcome escape from today's news. Videos are funny, clever, insightful—even inspirational—and often set to a serious beat. There's no commitment. You can watch videos all day without having to create an account or login. Since there's no need to create an account or log in to view a video, the number of visitors can easily add up. And it's easy to share to other websites and apps, like Twitter and Instagram.
+ Is now the right time for your brand to experiment with TikTok? Depends on the brand and the audience, of course. If your brand skews south of 35ish and shares a sense of humor with its audience, right on. It's a natural for fashion, food, fitness, pets and places, but there's room for exploration in other verticals—healthcare, financial, education, tech, and more. Think your brand's too serious? The WHO has an active account, as does the American Red Cross, UNICEF and the World Economic Forum. Or maybe start with advertising in app. From brand takeovers to native ads and sponsored hashtag challenges like #coronaviruschallenge, there are lots of options for exposure. You might even court an influencer to tout your brand, leveraging their popularity and value to boost your brand's own.