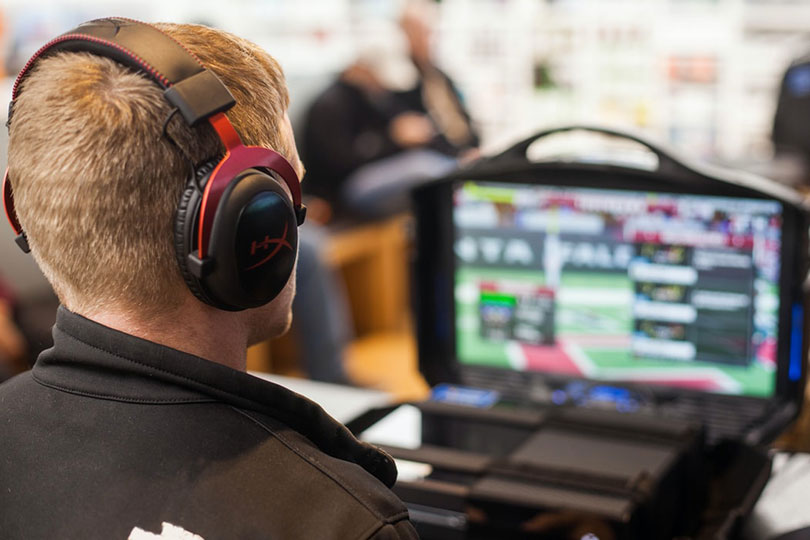 E'S No Game Changer
The pandemic has significantly disrupted traditional sports, but it's done little to motivate new esports fans (May 2020 CivicScience poll). Per the study, 10% of US adults ages 18 to 24 started following esports when other sports were canceled or postponed. Interest was even lower for other age groups.
+ A Morning Consult study proves more promising for the emerging virtual sports industry. The April 2020 poll asked US internet users about sports-related content they were interested in viewing as an alternative to live broadcasts of traditional sports. While 15% of respondents said they were either "very" or "somewhat" interested in esports competitions—higher than survey results from GlobalWebIndex and CivicScience—this survey merely asked about interest, not action. (What's more, respondents were less interested in watching esports than more obscure alternatives like cornhole and paintball.)
+ The industry is maturing nonetheless, with increasing viewership, leagues and tournaments. Advertisers are keeping pace with its growing popularity. US ad spending on esports will grow by 12% in 2020, reaching $196 million. Still, gaming culture is uncharted territory for a lot of brands. Per eMarketer reports, most brand managers and agencies test the waters with video ads or influencer collaborations with popular streamers before investing in more expensive sponsorships.
+ In-Stream video ads, influencer collaborations, partnerships and sponsorships are the most common advertising options for esports today.  Most esports tournaments are streamed live on digital platforms. Marketers dabbling in the gaming space will often advertise on professional esports as well as amateur gaming streams, according to eMarketer sources. It's also common for marketers to work with popular gaming influencers to establish their brand within the space.
+ For brands that want to dive deeper into esports, publishers and streaming platforms offer different ways to reach multiple touchpoints that tie to more standard esports sponsorships. At the highest level, brands can enter partnerships that are more in line with traditional sports, including team sponsorships and naming rights to stadiums and training facilities. Brands like Honda, Totino's and Puma have sponsored esports teams.
On Deck
Despite delays and cancellations, advertisers are still in the game. More than a third of agencies and brand marketers who planned to advertise during regularly scheduled sporting events will hold tight and shift to sports programming later in the year, according to June 2020 data from Advertiser Perceptions.
+ And since the future of professional sports remains unclear, many respondents also said they will keep their funds within the same media company but reallocate them to nonsports programming as needed, either during the same time period (30%) or later in the year (23%).