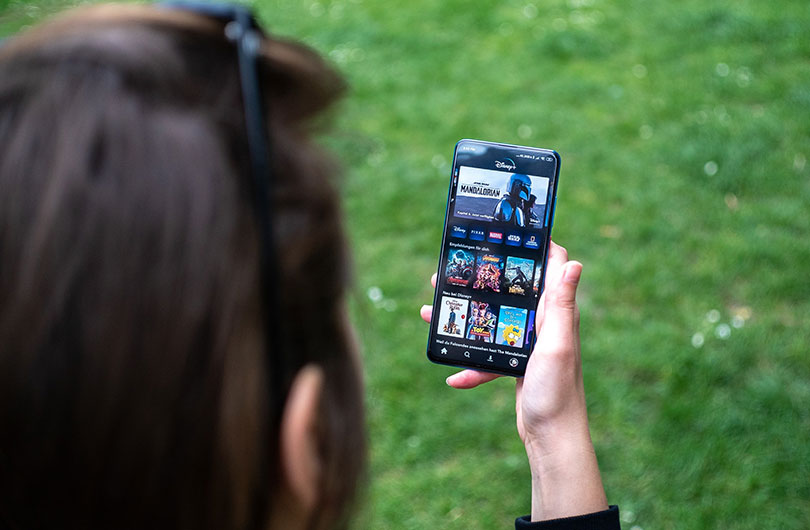 Next Binge
Adults spent an extra hour per day on digital activities in 2020 than they did in 2019—nearly eight hours on the daily, per eMarketer reports. Total time online across all devices is expected to exceed 8 hours by the end of 2022. Digital video time (i.e. Netflix, YouTube, Amazon Prime Video) accounts for more than half of the new consumption. So, it's not surprising we're all just looking for that next binge—be it Victorian drama, crime series, unreal reality or otherwise.
+ In 2020, U.S. adults spent 7 hours, 50 minutes per day consuming digital media, up 15% from 6:49 in 2019, the biggest increase since 2012. Digital time accounted for 57.5% of adults' daily media time in 2020, and eMarketer predicts it will climb to 60.2% by 2022.
+ "Time spent with almost all digital devices experienced an uptick in 2020," said eMarketer forecasting analyst at Insider Intelligence Zach Goldner. "Connected TVs and video game consoles are the main beneficiaries of the cord-cutting trend due to increases in the number of subscription OTT and ad-free video-on-demand users and content offerings."
+ Seen anything good lately? Chances are your latest binge is compliments of a personal recommendation or air-air promo. "What are you streaming?" is the most common Zoom meeting warm-up post pandemic. Fifty-three percent of respondents in a new fourth-quarter 2020 TiVo survey say they discovered new TV shows from commercials airing in other TV shows, while 46% say new show suggestions came from "word of mouth" — from another person.
+ Most recommendations lead to pay TV service or subscription-based streaming platforms, according to those interviewed for the TiVo survey. Forty-seven percent cited a pay TV service (cable, satellite, or telco service); 40% to a subscription video-on-demand service (Netflix, Prime Video, or Hulu, for example); while 18% cited virtual pay TV providers (Sling TV, YouTube TV, or Hulu + Live TV); 15%, a pay TV provider video-on-demand platform; and 11%, free, over-the-air antenna broadcast TV.
Meme Too
Bernie Sanders' presidential inauguration pose has launched a thousand memes. Everybody loves a good meme, but that doesn't mean every brand can leverage the tactic to gain traction. Posted on the wrong channels, memes can backfire spectacularly making brands look foolish, insensitive, or hopelessly out-of-touch. When done right, memes can help brands build brand awareness, and boost customer engagement. Memes speak to the consumer on an emotional level, so they can also help brands seem more authentic and human. But it's tough to get memes right.
+ Rules to meme by. Consider three main factors when deciding whether to include memes in your brand social media strategies: audience, authenticity, and appropriateness. Young gens are bigger meme aficionados than older people are. In the GlobalWebIndex research from March, for instance, 54% of respondents ages 16 to 23 said they had looked at a meme on the day of the survey, as had 41% of those ages 24 to 37. Meanwhile, just 21% of those ages 38 to 56, and 9% of those ages 57 to 64, had done the same.
+ The right age doesn't necessarily mean the right fit. If your brand strikes a serious or sincere tone, memes will likely feel inauthentic and off-brand. Memes typically cut close to the quick. They're meant to be thought-provoking and even controversial. Per research by HubSpot and Talkwalker, for example, some of the most common meme topics between July 2019 and August 2020 included COVID-19, the economy, and politics. If you're afraid to bring it up at the holiday dinner table, it's probably off limits for your brand too.