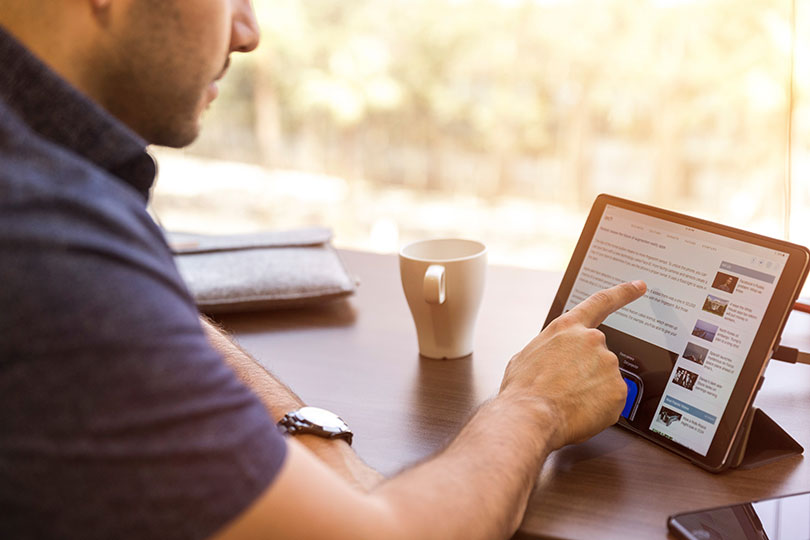 Pro-Engagement
More than half of marketers (50.3%) will use LinkedIn for marketing and advertising purposes by 2021, per eMarketer. This year, 49.6% of companies with 100+ employees will use the professional social media platform.
+ Though not the most popular social platform on the net, LinkedIn is gaining momentum with B2C brands, especially those with high-consideration periods and high lifetime value (think financial services). The draw for both B2B and B2C is the professional audience engaged on the network and the first-party data given from users.
+ Organic efforts on LinkedIn are more common than paid executions. At the company level, a Page is the best place to start on LinkedIn. There are user-level strategies that can tap into the professional networks of executives, employees and influencers to gain more reach.
+ LinkedIn's launch of Objective-Based Advertising revamped all of Campaign Manager. Advertisers who spoke with eMarketer said they have been pleased with the new interface and capabilities—though some are still frustrated with the lack of flexibility when editing existing campaigns.
+ Auto-generated audience segments fuel campaigns, but advertisers can build their own cohorts with LinkedIn's data by selecting different user- and company-level attributes such as job titles, company, industry, education and more. Additionally, more advanced companies can use Matched Audiences by syncing their CRMs, uploading lists and using third-party vendors.
+ Sales teams can use LinkedIn to research targets, and most sellers use their own personal LinkedIn account to do so. Sales Navigator, LinkedIn's paid enterprise tool, helps sales teams track prospects and engage with them through InMails on a one-to-one basis.
Car Talk
Marketers are trying to figure out how to take connected vehicles for a spin. The data from connected vehicles will provide automakers and their partner companies with new opportunities to personalize products and services, generate new revenues and deliver incremental value to vehicle users, according to the IBM Institute for Business Value.
+ The sheer amount of connected-car data is a potential gold mine for marketers seeking to promote their products and services, make recommendations and personalize campaigns. A September 2019 survey by GlobalWebIndex found that US consumers expressed high interest in different connected-car activities that required at least some location or personal data. These included finding parking spaces, controlling entertainment options with voice commands; making toll and fuel payments and other food and retail purchases.
+ Today's connected-vehicle ecosystem is crowded and complex. OEMs, tech companies, mobile network providers and other hardware and software players are finally cooperating to create more open platforms and standards that make it easier for vehicles to "talk" to each other and their surroundings.
+ The industry is gearing up for a shift away from personal vehicle ownership toward "mobility as a service" (MaaS). In this scenario, marketers will focus less on specific vehicle brands and more on experiences they can deliver at different touchpoints during a traveler's journey.