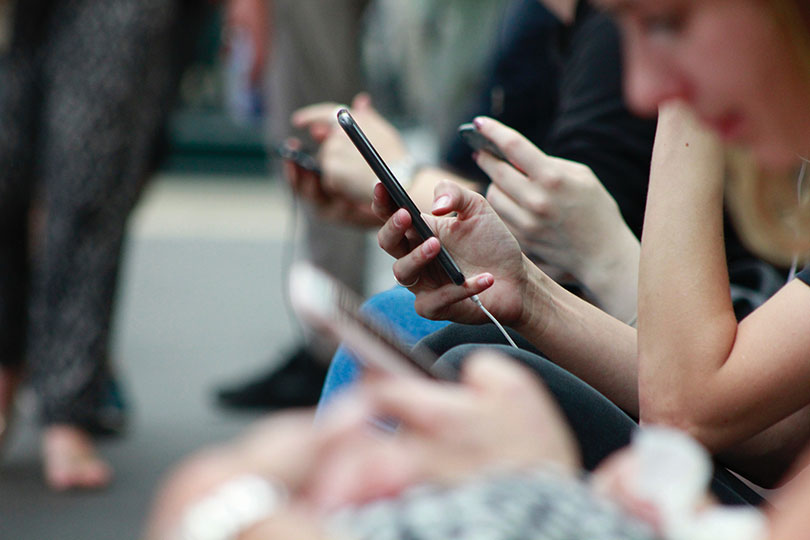 Tube Tied
YouTube's algorithm invites you to keep on watching and watching… It starts with a simple ask, a clip from a talk show you missed or maybe a tutorial to get that beachy wave look. Before long, you've consumed dozens of cat videos and lost track of your original intentions. You're not alone, according to a recent survey by Pew Research Center. Some 35 percent of U.S. adults tune in to YouTube videos for instruction on how to perform tasks and 13 percent of find YouTube helpful in understanding world events.
+It's by design. The researchers also found that YouTube's recommendation algorithm "encourages users to watch progressively longer and more popular content." 81 percent of YouTube users watch the recommended videos at least occasionally; that includes 15 percent who do so regularly. Kids are watching too. YouTube says it's not kid-friendly, but 81 percent of parents with children 11 years old or younger have allowed their children to watch YouTube content.
Droid's New Following
Android users connect with businesses using Google Maps app. A recently launched "follow" feature on the Google Maps mobile app allows Android users to stay current with their favorite IRL stores, restaurants and other businesses and discover places that are opening soon (TheVerge.com, 25 October 2018). It works a lot like Facebook Pages.
+The Google Maps for Android app now lets consumers follow businesses, much the way they follow friends on social media. After tapping the follow button to track a business, the app's users receive news of events, offers and other information from that business in the app's For You tab. Profiles of places that are about to open also appear on the app, with the projected opening date in orange. Businesses set to open within three months can create a free Business Profile to be included.
More App'd to Deceive
Ads in apps relentlessly target the youngest consumers. Children's mobile apps are crawling with advertising, much of which is distracting and/or deceptive, according to a study by University of Michigan researchers. The study focused on the most-downloaded paid and free apps for kids under 5 years old—south of kindergarten.
+Of the 135 apps the team reviewed, 95 percent contained at least one kind of ad. 42 percent of the ads featured commercial characters, like Strawberry Shortcake; 46 percent were teasers to upgrade to a full app; and 30 percent promoted in-app purchases. Others were advertising videos that interrupted the child's play; nudgy ads to rate the app or share about it on social media; and distracting ads, including banners and ads camouflaged as gameplay items. Based on the research, 22 consumer and children's advocacy groups sent a letter to the FTC requesting an investigation into the practice of using in-app ads to target young children (NYTimes.com, 30 October 2018).
New to Insta
8 Instagram Updates your brand should know about. A lot can change in a year. Perhaps you cut your hair? Changed jobs? Bought a house? Did something arts and crafty? Did you post your updates to Instagram? And did you notice their new features? Let's break it down.