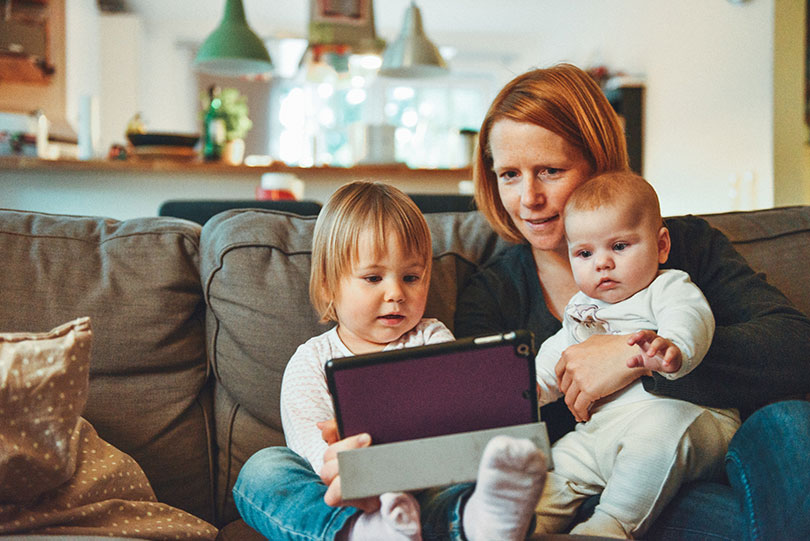 Novelty No More
Smart-homes are going mainstream. Connected TVs and entertainment components, home monitoring/security systems and smart speakers are among the most popular devices worldwide, according to International Data Corporation (IDC).
+ Still in the early stages, smart-home adoption is growing quickly. Forward-thinking marketers are exploring opportunities to use connected devices, systems and services—and the massive amounts of information they create—to better reach and engage consumers.
+ Part of their broad appeal is ease of use and efficiency. Smart speakers and other voice-controlled IoT devices have been game changers for the market, making it easier than ever to set up, connect and control smart-homes. Amazon, Google, Apple and Samsung are market leaders and have built competing smart-home platforms around devices with their branded voice assistants, per eMarketer.
+ AI is making smart-home systems smarter, with more automation, personalization and predictive analysis. Instead of telling smart tech what to do, device and sensors learn to anticipate and meet consumer needs. For marketers, this means access to new types of IoT data to personalize and optimize content and messaging.
+ Security and privacy issues linger, but the industry is listening. Marketers can help these efforts along by cultivating consumer trust, providing transparency, handling data responsibly and creating opt-in experiences that aren't intrusive. Keep it classy. Don't be creepy.
Last Hoorah?
TV advertising is expected to have a good 2020 before resuming its descent. Despite the acceleration of cord-cutting, the demand for TV advertising remains strong. Recently, that demand has been reflected in increased ad prices and a growing appetite for targeted TV ads.
+ TV audiences are shrinking, which is making inventory scarcer. Advertisers are still interested in the medium, so cost continues to rise. Demand for more targeted ads can be seen in the growth of the addressable TV advertising space, that is ads delivered via cable and satellite boxes. In 2020, US addressable TV ad spending will increase 43.8% to $2.88 billion of the overall $70 billion domestic TV advertising industry, according to eMarketer.
Ad-Free Answer
Consumers love streaming ad-free video. Marketers not so much. But where there's an audience, marketers will find a way. That's why eMarketer is predicting we'll be seeing a lot more product placement in the New Year.
+ Netflix made a splash in the marketing industry this year with the third season of its sci fi show "Stranger Things," which featured a plethora of brands including Coca-Cola, Kellogg, Mongoose and Burger King. The streaming giant will continue to build off that success while other streaming services like Hulu and Amazon Prime Video amp up product placements in their original series, too.
+ Streaming services that go in on product placement will attract a new poll of traditional marketing dollars into digital video. This could help content producers defray some production costs. For marketers, it offers an ability to reach new viewers that are becoming harder to reach. It also generates publicity. (Ad tech companies are even joining the bandwagon by automating the insertion of consumer products into old shows.)