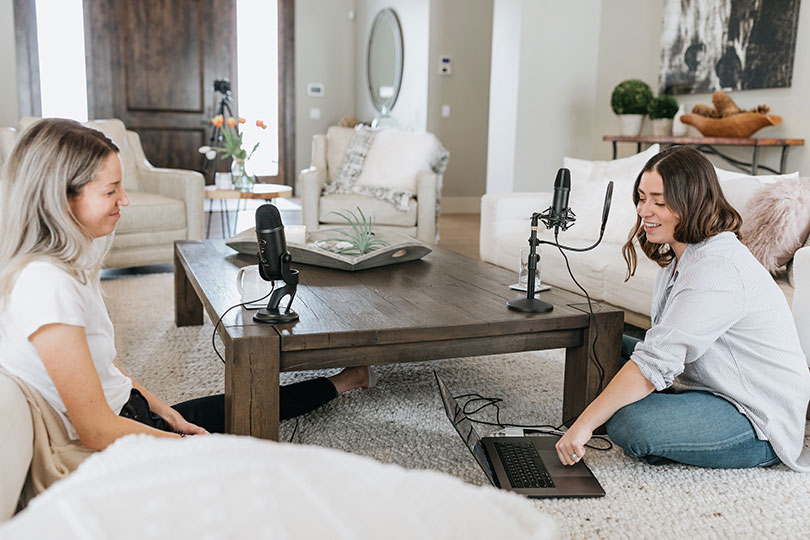 Ad With The Good
Advertisers follow the crowd. And there's something a little extra special about a fresh audience, one unaccustomed to the subtle suggestion of a purchase. So, if you've noticed a few brands popping up in your favorite podcast, it's probably advertising.
+ In October 2020, Edison Research, PodcastOne, and Ad Results Media surveyed US "super listeners," described as adults who listened to more than five hours of podcasts weekly. More than half of super listeners said they noticed an increase in ad volume, up from the 49% who said the same last year. And 38% said this year that podcasts have "too many" ads—up 14 percentage points from 2019.
+ Expect this attitude to intensify as advertisers invest more heavily in the format, which eMarketer  predicts they will: Podcast ad spending in the US will jump 28.0% in 2020, and this growth will accelerate next year to 41.0%. But while they may be slightly annoyed by ads, podcast listeners appreciate the attention. Despite reporting there were too many ads, nearly half of super listeners surveyed agreed that ads on a podcast were the best way for a brand to reach them, up from 37% who said the same last year.
Privacy Value
In an effort to help consumers make informed decisions about the apps they download, Apple has launched "nutrition labels." On each app's product page, users can learn about some of the data types the app may collect, and whether that data is linked to them or used to track them. The labels will appear on each app's product page in the App Store, and future developers will also be required to submit the requisite details before winning App Store approval.
Take Two Apps And…
Kaiser Permanente has added a new feature to its electronic health record that allows docs and therapists to refer their patients to digital health apps. Kaiser Permanente's physicians can recommend six mental health and wellness apps to their patients, including digital therapeutics (DTx) tools myStrength and SilverCloud—in addition to wellness apps like Calm and Headspace. Kaiser Permanente members access the apps for free once referred.
+ Pandemic-related safety precautions and restrictions have accelerated adoption of alternative healthcare distribution channels, like telehealth. Both providers and patients have picked up the practice at a surprising pace, and its convenience is catching on. It's predicted telehealth's popularity will continue post-COVID-19.
+ Much like telehealth, getting docs to prescribe digital therapies is key to getting these tools into the hands of patients—and letting clinicians order mental health apps through their EHR should make it easier to get them on board, per eMarketer reports. Making it easy, and ideally easier, is critical. It's unlikely doctors will want to engage with digital therapies if doing so would only adds to their already heavy admin burden that's prompting record levels of burnout.
+ Patients are more likely to use a digital health app—like SilverCloud—if their doctor recommends it, according to a NEJM paper published by Kaiser Permanente this week.