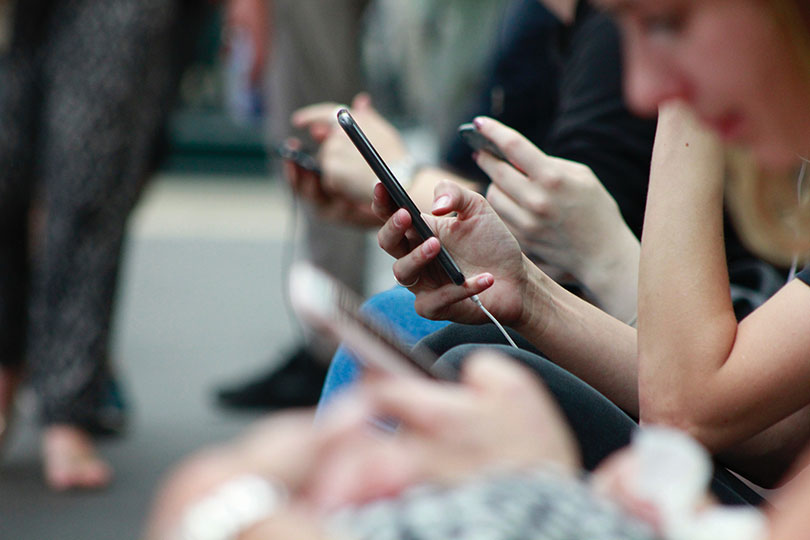 Answer Me
When consumers post comments, they expect a response. In a recent survey of 532 U.S. social media users, most participants expected companies to use social media to respond to consumers' social media comments about the brand. And quickly. Most (76%) expected companies to respond to comments on social media, and 83% expected the responses to appear within one day (Clutch.co, 1 November 2018).
+Millennials have even higher expectations. 80% expected brands to use social media to respond to comments, 90% within one day. Almost half expected brands to respond within an hour. What's at stake? Only reputation. 45% of participants said they would "view a brand more positively if it responded to negative comments on social media," and 72% were likely to recommend a company if they had enjoyed a positive social media experience with it.
Mobile Missteps
Mobile-paying Millennials are more reckless with their personal finances. American Millennials who use their phones to make payments are more likely to misstep, financially, than their peers who don't make mobile payments, per a recent study by George Washington University School of Business (Qz.com, 9 November 2019). Millennial mobile payers are more likely to use financial products such as bank accounts, credit cards and retirement accounts, but they're also "more likely to overdraw their checking accounts, use credit cards expensively, borrow through alternative financial services, and withdraw from their retirement accounts," according to the study report.
+Maybe mobile makes it too easy to spend? "In the data we do not have information about what explains that behavior but making payments easy and mindless may induce people to spend more," said professor Annamaria Lusardi, the study's lead author. 25% of Millennials who use their phones to track spending had overdrawn their checking accounts — versus 20% of those who don't track their spending via smartphone. Young depositors need personal finance education STAT.
Get Physical
Millennials shop online but they also enjoy physical stores. Millennials weren't supposed to shop at brick and mortar stores, and now they're being credited for reviving them. They like to toggle between online and IRL, hunting bargains and being social.
+Nearly half (48%) of Millennials shop in brick-and-mortar stores at least once a week, according to a Euclid survey (SG.Finance.Yahoo.com, 18 November 2018). They are also more likely than either Gen Xers or Boomers to hit the malls on Black Friday. And while they make 54% of their holiday purchases online, when Cyber Monday rolls around Millennials are more likely than other gens to shop in-store.
Media In 2019
What marketers can expect in 2019: Media consumption. As we near the end of the year, we begin to question the year to come. What is next? What can we do to prepare? Specifically, where is media going in 2019?
Tele No
Online patient portals: Why aren't patients using them? A recent report from researchers at the University of Michigan School of Public Health revealed that 63% of patients surveyed were not using online patient portals. With 90% of health care organizations offering portal access to their patients, why are so many patients ignoring them?