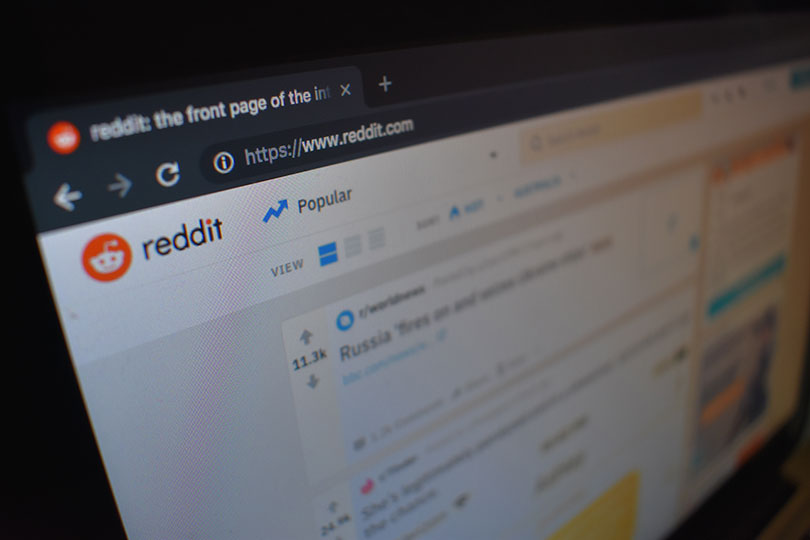 Red Up
One in 10 consumers online are now using Reddit, the self-proclaimed front page of the internet. Mobile users are largely responsible for Reddit's recent growth spurt, but it's estimated that that figure still lags behind Facebook and Twitter mobile users (eMarketer, 9 December 2019). Don't know Reddit from TikTok? Basically, Reddit is a huge aggregator of forums, where people share news and content or comment on other people's posts.
+ How many people? Plenty. Reddit will have nearly 30 million logged-in U.S. users in 2019, a 16.1% increase from 2018. eMarketer's first-ever Reddit mobile forecast shows that there will be 19.3 million U.S .mobile users this year, a 49.5% growth from last year. Next year, that figure will be 23.8 million. And that's just the people who have proper accounts and login at least monthly. Still many more visit the site regularly without sans account.
Streamy
Netflix and YouTube may be the video platforms most preferred by adults today, but their days at the tippy top may be numbered (eMarketer, 11 December 2019). New services such as Disney+, HBO Max and Apple TV+ will fragment digital video viewing time even further. According to eMarketer's first forecast on time spent watching Netflix and YouTube, both platforms will see their share of daily video time drop in the coming years.
+ In 2018, Netflix surpassed YouTube as the most-watched video service, with an average daily time spent among adults of 23.2 minutes vs. 22.3 minutes, respectively. However, we estimate that, starting in 2020, Netflix's share of daily video time will begin to decline—even as its time spent numbers continue to rise. Netflix's share of daily video time will peak in 2019 at 27.0% and will decline to 25.7% by 2021.
Community Building
Community-related marketing is making a comeback. Digital-native brands like Peloton and Glossier make it seem easy to cultivate cult-like followings using social networks. But building and maintaining community requires a lot of heavy lifting, per a recent Forrester Research report.
+ Brand communities offer an appealing way for marketers to connect more authentically and emotionally with their highest value customers—who increasingly trust their peers over brand advertising. Building a community takes a lot of commitment and resources. The ubiquity of consumer interactions on social networks can be overwhelming. Brands must be willing to invest resource— people, money, and time—to succeed.
+ Not sure your brand's quite up to the challenge? Consider your customers' social profile, existing conversations, brand objectives, and expectations for influence and presence. Whether you're ready to invest in a community platform or exploring how active you should be in current conversations about your brand in online channels, community management isn't something marketers and brands can do halfway. If you're waffling about your community approach, start with a little soul searching.
+ For instance, is your brand buzzworthy? Are consumers already having conversations about your brand? What are your brand objectives? Most marketers are familiar with communities for their track record of success in customer service—when Sprint overhauled its community, it saved $3 million in call deflection and reduced agent response time by 23%. What are your expectations around brand influence and presence in the community? Brands like LEGO, FitBit, and those that host and manage brand.com communities have total control of their influence and presence. Others, like Peloton and Outdoor Voices, which use existing social networks, have low influence over the community features but maintain a high brand presence—responding to customer comments and questions.