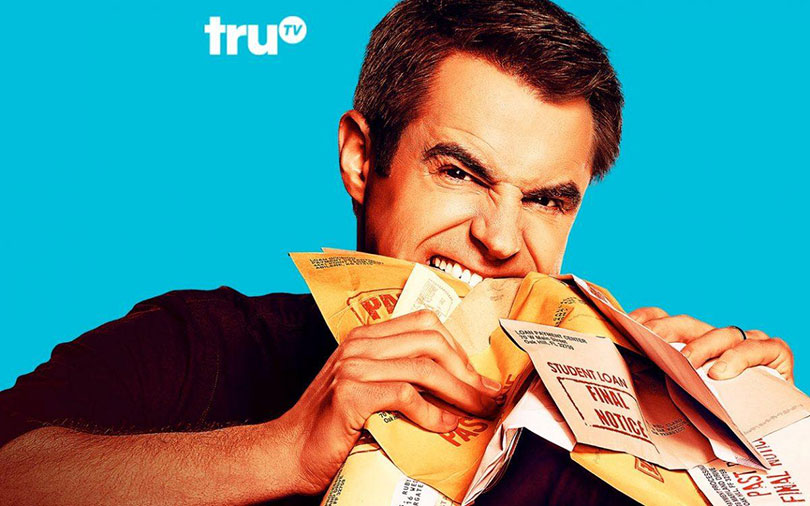 Editor's note: The Recap got a reboot. Keepin' it fresh.
LET'S TALK ABOUT S&P, BABY
Young couples talk openly about money, which bolsters their relationship. Unlike Boomers, who grew up thinking money was a taboo subject, Millennials are an open book. They're more likely than other workers to disclose their salaries, once a workplace no-no. And for Gen We and Millennial couples, financial transparency rules.
+ Seventy-five percent of 18- to 34-year-old couples talk about money at least once a week, compared with 66 percent of Gen Xers and just 40 percent of Boomers, according to a TD Bank survey (CNBC.com, 27 July 2018). And far from damaging their relationship, it's actually a boon, even when they fight about money. 90 percent of the Gen We and Millennial couples surveyed are extremely or very happy in their relationships.
I'LL TAKE "CRIPPLING DEBT" FOR $100K, ALEX
Student debtors compete on a game show to have their loans Paid Off. Student debt casts a pall over the financial lives of loan holders, both now and into the future. But comedian Michael Torpey has managed to create a game — or more rightly, a game show — focused on student debt. On his truTV show, called Paid Off, student-loan holders compete to have their debt eliminated. (BoingBoing.net, 11 July 2018).
+ Not all fun and games. Although the show is fun, it also makes a serious point. "One of the mantras is 'an absurd show to match an absurd crisis,'" said Paid Off host and creator Torpey. "A game show feels really apt because this is the state of things right now" (FastCompany.com, 11 July 2018). 44 million Americans carry student debt, and the total outstanding amount of those loans grew from $481 billion in the first quarter of 2006 to more than $1.5 trillion in the first quarter of 2018, according to Federal Reserve data.
THIS OLD THING?
Shoppers who feel financially constrained don't talk about their purchases. In a series of seven studies, researchers at Ohio State University, University of Southern California and Dartmouth College found that consumers who are feeling a financial pinch prefer not to talk about their purchases. This effect on word of mouth applied to online and face-to-face conversations, purchases of any size, and discussions with both friends and strangers. The studies didn't focus on how objectively wealthy (or not) the participants were, but rather their perceptions of their financial constraints.
+ Theoretically, consumers might have wanted to talk about what they bought to show their spending ability and feel better about spending. But the research results disproved that hypothesis. "Consumers who feel poor at the moment don't want to talk about their purchases because it reinforces negative feelings about their unpleasant financial state," said Anna Paley, lead researcher and Ohio State University visiting scholar (ScienceDaily.com, 18 June 2018).