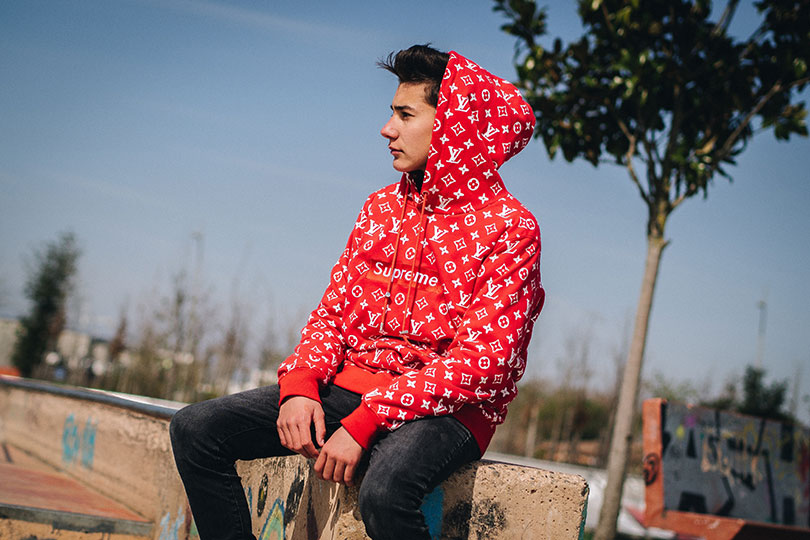 Material Gen
If you give a Millennial $1,000… She would likely buy an experience, something shareable and bucket list worthy. If you give a Gen Zer a $1,000, she would likely buy a brand, something that makes a statement and wardrobe worthy. This is where the values of Millennials and Gen Z part ways, according to a study by LIM College.
+Researchers asked both generations how they would spend a hypothetical $1,000 gift card. 40% of Gen Z said they would buy apparel and accessories. That's nearly double the 23% of Millennials who said the same (WWD.com, 27 February 2019). Meanwhile Millennials showed a preference for experiences over material items.
+This contrast between the two generations is good news for retailers. Gen Z's tendency to shop more frequently and spend more money on fashion offers a profitable target audience for brands. To attract young consumers, retailers are engaging in omnichannel marketing and experiential retail, such as pop-up stores. LIM College faculty predicts that this trend will lead to an "exciting chapter in the great American retail story."
Going Pro
When it comes to financial advice, Millennials want plenty but not from robots. It's a myth that Millennials are skeptical of financial advisors, according to a report by the CFA Institute. In fact, Millennials who lean on financial professionals are very satisfied (46%) or extremely satisfied (26%). Still more are interested in getting professional help to plan their financial future, but fear they can't afford the service (CFAInstitute.org, October 2018).
+Of those Millennials surveyed, 41% possess a taxable account and/or retirement account and work with a financial professional. They aren't using robo-advisors, either. Only 3% of Millennials surveyed had used them before and 37% had no idea what they were.
+This is welcome news for financial advisors at all stages of the consumer journey, from tellers to retirement planners. While tech is important to Millennials to hasten access and basic transactions, they want personal attention when it comes to more complicated financial decisions. Banks and credit unions have an edge here because they can build relationships and trust with the basics and grow with consumers as they graduate to important life stages.
Sharenting
Parents who "sharent" on social media may inadvertently harm their kids. Moms and dads love to share family moments on social media. "Sharenting" parents share various moments of their kids online. From photos and videos to status updates, many children have a substantial digital footprint before they can voice their privacy preferences. These posts may be putting kids at risk for identity theft and emotional distress (Forbes.com, 16 December 2018).
+Back in 2010, a study revealed that 92% of U.S. children had an online presence by age two. A 2018 report by the U.K. Children's Commissioner called "Who Knows What About Me" reveals a long-term picture of how this sharing progressed over the years. According to the findings, parents post an estimated 1,300 photos of their child by the time he or she is 13.
+Beyond the emotional frustrations that come from having media shared about them without permission, kids are also at risk of identity theft. Barclays predicts that "sharenting" will lead to two-thirds of identity fraud cases by 2030.