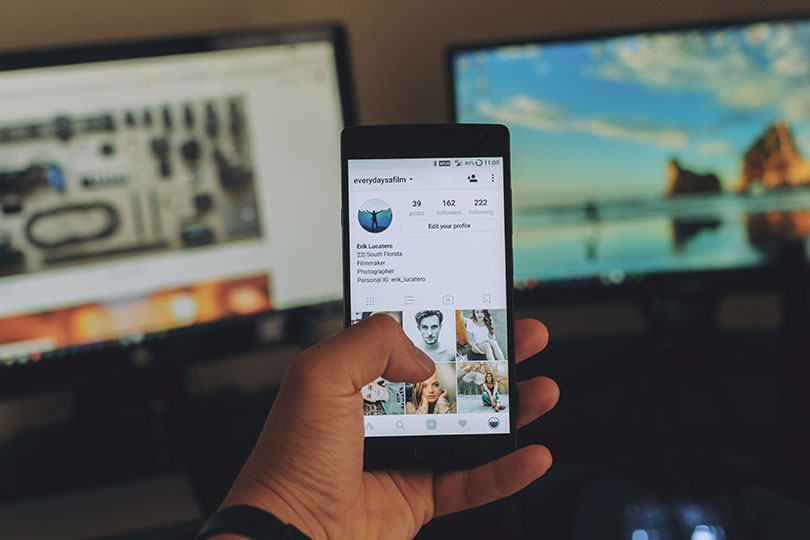 Social Distancing
Half of U.S. adults are using social media more since the pandemic began, according to a study by The Harris Poll April 3-5, 2020. It's not surprising really. Facebook literally taught us how to social distance. And now that it's one of the few ways to safely connect with family and friends, social media is having a moment.  Yet social media ad budgets are expected to decline an average 28% between March and June 2020, per eMarketer reports. What gives?
+ The New Year promised to be a good year for social media advertising. There were 10 solid months of campaigning before the U.S. presidential election on Nov. 3. Instagram launched ads in its long-form video offering, IGTV. Snapchat launched lead-generating "Swipe Up to Call" ads, and Super Bowl marketers took to TikTok. And the Olympics loomed large. All this and more had eMarketer predicting a banner year for social advertising, forecasting a 21% increase in U.S. spending to $43.93 billion—21% for  Facebook, 49% for Instagram, 37% for Snapchat, 18% for LinkedIn and 16% for Twitter.
+ When the pandemic hit the U.S., it hit ad spending hard—with social-based industries like travel, hospitality and entertainment accounting for much of the damage. As the pandemic spread, killing jobs and small businesses, more industries began pulling back on social media ad spending. A study by Advertiser Perceptions from April 1-4, 2020, found 64% of agency and marketing respondents said they had paused ad campaign until later in the year, up from 49% in a survey conducted just a couple of weeks prior. And 44% had canceled a campaign before it launched, up from 34%.
+ While some advertisers retract, others are spending more on social. Marketers in tech, telecom and CPG have generally continued to spend in social, since they have new opportunities to reach consumers whose lives changed significantly with WFH, according to eMarketer qualitative research. "It's a buyer's market right now," said Becky Robertson, Media Director for Brogan. "You can buy advertising at a significant discount and expose your brand to a captive audience that is eager to hear from most brands."
+ Consumers are looking for advertisers that help them meet their needs in meaningful ways. They want help managing the crisis today and hope to see beyond it. Brands that dig deeper than platitudes are poised to win favor and loyalty during the pandemic and beyond. "Brands have a rare opportunity right now to reach consumers on a whole new level," Robertson said. "Consumers have more time on their hands so they're paying closer attention to brands. They're more discerning. Now is the time to get noticed, build trust and win favor that will pay dividends long after this crisis has passed."
+ Know your audience. Social media has always been a good barometer for brands. Dial up social listening and tune in to consumer sentiment. What are consumers saying or not saying about your brand? How are they feeling in context of your industry and beyond? What brands are winning their favor? Social listening hasn't always been valued as an insights tool, but it will likely see a resurgence in the months ahead.