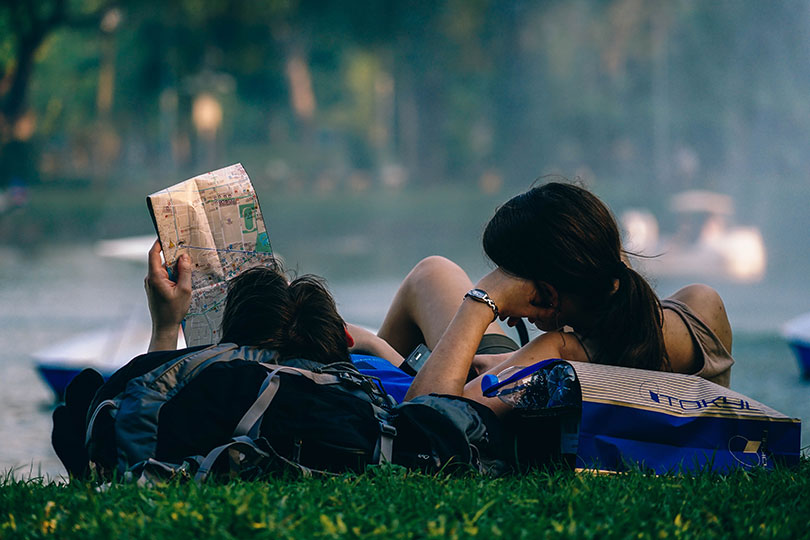 Sit & Slurp
7-Eleven is upgrading its menu and inviting consumers to dine-in. Convenience-store brand 7-Eleven is testing a café concept at select Dallas stores featuring an upgraded food and beverage menu and indoor/outdoor seating (FoodAndWine.com, 15 March 2019). Patrons can also opt to go off-menu and order from Laredo Taco Company, a restaurant chain that 7-Eleven acquired last year.
+"7-Eleven stays at the forefront by pushing the boundaries and being unafraid to try new things," said 7-Eleven Vice President and COO Chris Tanco. "This new lab store will serve as a place to test, learn and iterate on new platforms and products simultaneously to see what really resonates with customers and how we can take those learnings system-wide." Other 7-Eleven cafes are expected to open in San Diego and Washington, D.C., in the near future.
Hassle-Off
Pluto creates travel coverage especially for skeptical Millennials. Travel insurance is confusing and insurers are untrustworthy, according to hundreds of Millennials interviewed by Pluto (TechCrunch.com, 12 March 2019). Pluto is responding in classic "not your father's Oldsmobile" style, pitching "insurance for people who don't like insurance" to Millennials.
+"We've spoken to hundreds of Millennials and three things keep coming up," said Pluto CEO and co-founder Alex Rainey. "Travel insurance is too complicated and it's hard to know what you're actually buying. Secondly, a lot of younger people don't think they need it. But most importantly, there is a distinct lack of trust toward insurers, and it's easy to see why. With exclusions buried in the fine print and insurers expecting people to print out a claim form and [send] it in."
+ Pluto lets consumers build their own policy based on the coverage options they need. The online process uses plain language to break down what each option covers, such as coverage for gadgets, baggage, cancellations and more. Policyholders can integrate their policy with Facebook's Messenger app. Through Messenger, they can file claims, review their policy or chat with customer support.
1,000 Sales
If a picture is worth 1,000 words, an image ad will generate more sales. So goes the logic behind Google's plans to launch shoppable images to search engine users.  Google recently rolled out an update that features shoppable ads in search engine users' image searches (RetailDive.com, 7 March 2019). The new ad option allows marketers to feature several purchasable items in an image.
+Search engine users can view product details by hovering over or tapping the tag icon at the bottom-left of the photo. Doing so will open text boxes over the products detailing product name, price and shipping information. The feature is currently in the testing phase. The ads are most likely to appear on broad searches, such as "home office ideas" or "abstract art."
+Google also released Showcase Shopping ads. The advertising format enables marketers to place small, image-rich ads at the top of image searches. Ads can also feature text and clickable promotions.