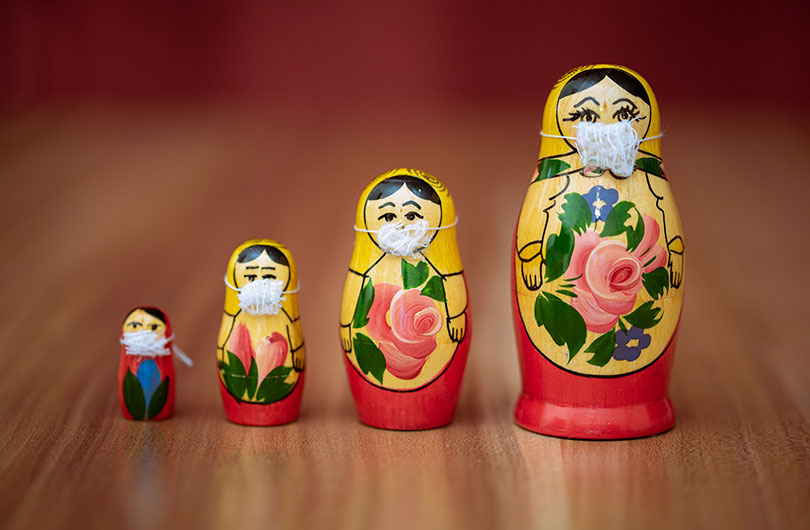 Same But Different
The pandemic is one helluva shared consumer experience. We're social distancing in relative harmony, smiling through homemade masks and socializing our vulnerabilities. The crisis has united consumers in myriad ways. At least at the surface. A spate of new rapid-response polls show just how differently generational cohorts are processing the pandemic and related lockdowns.
+ Most everyone is worried about catching the virus. An ABC News/Ipsos poll of U.S. adults fielded on March 18 and 19 found people across age groups saying they were worried about getting the coronavirus. Among 18- to 29-year-olds, 83% said they were worried about this, as did 75% of 30-to-49s, 79% of 50-to-64s and 82% of those 65 and older.
+ Financial stress skews younger. Greater generational disparities are apparent when pollsters focus on the pandemic's effects on financial health. An Elon University survey fielded mid-May suggests younger consumers are more anxious about money: 80% of 25-to-44s said they were worried about their "personal financial situation," vs. 78% of 18-to-24s, 74% of 45-to-64s and 62% of those 65 and older.
+ Millennials are more likely to take or plan to take steps to preserve cash in light of the pandemic, per a survey from personal finance app Tally conducted March 11-13 by. The Harris Poll found 59% of Millennials saying they had taken or planned to take steps to preserve cash due to the pandemic's effects on the economy. The figures were markedly smaller among Gen Zers (44%), Gen Xers (47%) and Boomers (35%).
+ Young Millennials are also more likely to worry about keeping up with basic expenses should the pandemic put them out of work for two weeks or more (Pew Research Center, March 10-16). Forty-two percent of 18-to-29s said it "would be difficult" to do so, vs. 32% of 30-to-49s, 32% of 50-to-64s and 19% of those 65 and older.
+ What do these fresh consumer insights mean for brands today? Brands should respond with extreme empathy, per Forrester Research Senior Analyst Anjali Lai. Focus on earning and building trust that will carry consumers through the pandemic and beyond. According to Forrester Research, brands have a lot of work to do in this category.
+ Only 24% of U.S. online adults trust that companies are currently putting their health and well-being first when making business decisions. When consumers find those brands that prioritize the customer, they reward the companies with preference, advocacy, spend, and trust.
+ "Companies that use content and customer experience to strike the right emotional chord with consumers increase levels of trust more than any other dimension of consumer energy. The more trusting consumers feel toward your brand today, the more willing they are to believe that your brand will put them first, even after the COVID-19 crisis passes," per Lai.