Imagine a world in which no one owns a TV. It's just laptops, tablets, smartphones, and subscriptions to streaming services.
With the median age of the TV audience hitting 50 this year and the increase in which Millennials are moving to mobile devices, could we be heading in that direction?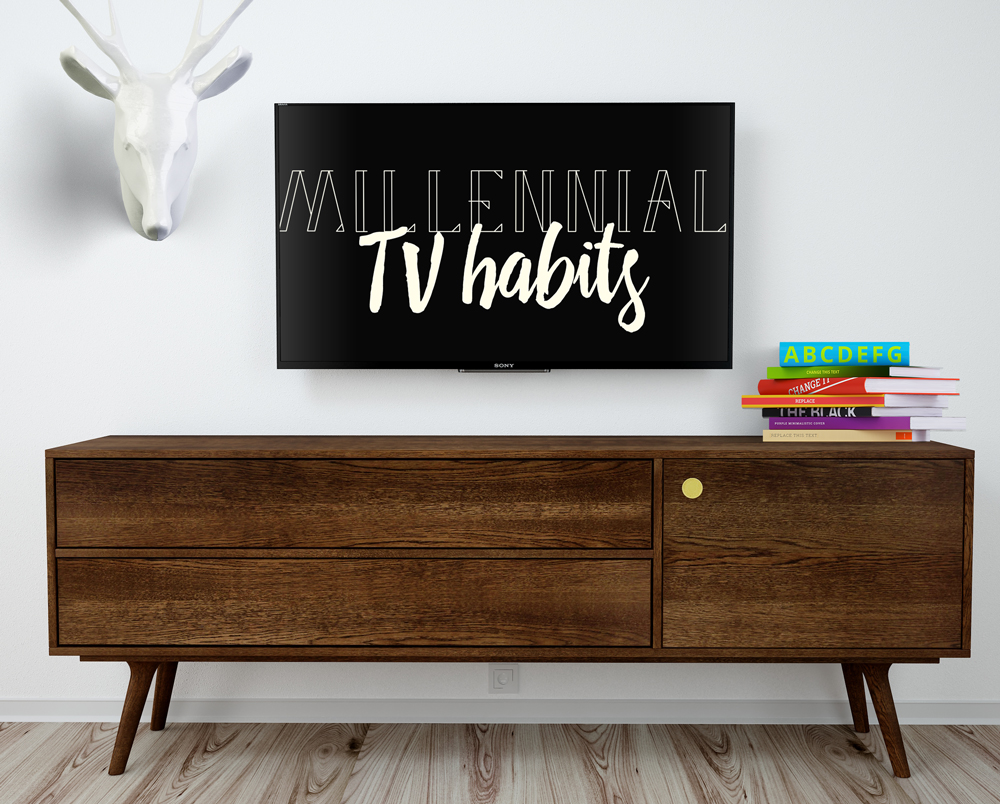 A Nielsen survey shows Millennials are spending nearly as much time using their digital devices as a whole as they do watching TV. In fact, they lead other age groups in media consumption on smartphones, but they watch the least amount of live television.
How much less? According to Nielsen, adults watch 36 hours of television each week, but adults between the ages of 18 to 24 are only watching 22 hours of TV on a weekly basis.
Traditional TV usage among Millennials tumbled 10.6 percent between September 2014 and January 2015—a drastic decrease, as traditional TV usage had only been falling at about 4 percent from season to season.
So, why the decrease? Experts say it's due to the increase in streaming sites like Netflix, Hulu and Amazon Instant Video. But they're surprised by how quickly Millennials are moving from one format to the other.
"The change in behavior is stunning," Alan Wurtzel, NBCUniversal's audience research chief, told the New York Post. "I've never seen that kind of change in behavior."
But, will they be the generation to make the TV set obsolete? Probably not, as 60 percent of Millennials say they still see themselves having a TV in five years. Do they see themselves with cable? 43 percent say yes. Do they see themselves with a streaming subscription? 61 percent say yes.
60 percent of Millennials say they'll still have a TV set in five years.

Share on Twitter
Where are Millennials watching?
Millennials are still tuning in to TV, they're just doing it on different screens. In wanting the easiest access to content wherever they happen to be, Millennials are consuming most of their TV shows online. So much so that one in six Millennials say they haven't watched any full-length TV shows on a TV set in the past month.
One in six Millennials haven't watched a full-length TV show on a TV set in one month.

Share on Twitter
For Millennials, mobile video-watching activity has spiked 400 percent, according to Ooyala, a digital video technology firm. More than half (56 percent) of all TV and film viewing by young Millennials (ages 14 to 24) happens on a computer, smartphone, tablet or gaming device. And older Millennials (ages 25 to 34) consume 47 percent of their content on those alternate devices, too—a big difference compared to the other generations, who rely on their television sets for more than 80 percent of their TV show viewing.
What's a TV addicted brand to do?
TV continues to be an important media channel, just not the most important channel, says Brogan Media Director Becky Robertson.
"TV is still the go-to channel to create broad awareness and brand stability," Robertson said. "But TV does not stand alone—not anymore. For brands to connect with Millennials, and for all generations really, brands need to employ multiple channels."
Think layers, Robertson said. A solid plan to connect with Millennials might include TV, radio, digital, mobile, social, experiential and PR. It all depends on the specific target audience.
"Where the audience goes, we follow," Robertson said. "It takes a great deal of research to keep up with changing media channels and consumer habits. We have to dig deep to learn what's now and what's next. Media has never been more complicated, particularly when it comes to the complex Millennial consumer."
Where do you watch most of your TV shows? Tell us in the comments below.
Read more: Millennials choose TV shows with a hearty side of social media.