Old memories, great friends and… sweet snacks? In 2021, OREO released a tasty twist on a yearbook as part of their creative social media efforts. The post featured Sour Patch Kids, Chips Ahoy, Nutter Butter and other famous snacks from the brand.
Under the product photos in the Instagram post, OREO also added witty yearbook superlatives, like 'Class clown' for Nutter Butter and 'Class sweetheart' for Chips Ahoy. The last frame of the Instagram slide took a more interactive approach, adding comments from users on previous posts to mimic a traditional yearbook signing.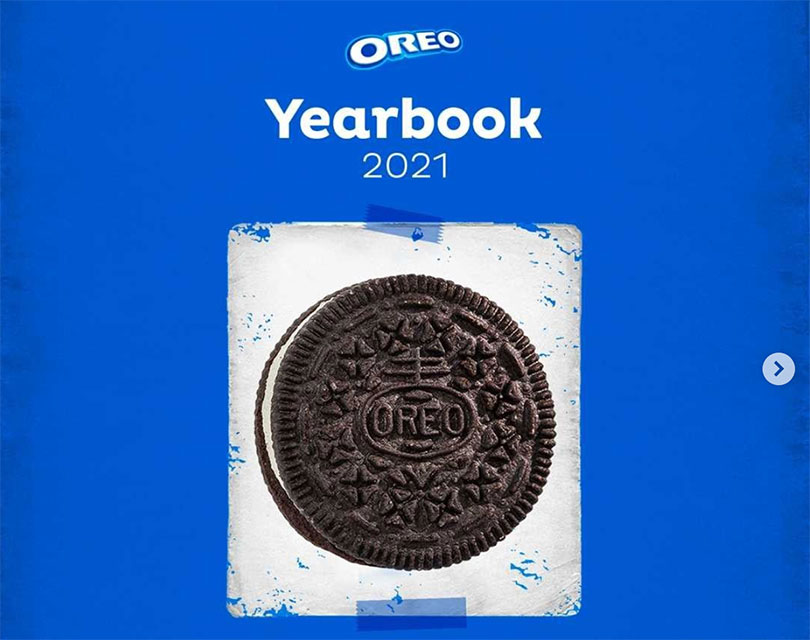 Why we love it
Who doesn't love a cute play on the nostalgic yearbook theme? OREO built off consumers' love of nostalgia and featured the brand's breadth of products at the same time.
We also love the use of audience engagement on this post and on OREO's social pages. Not only does this sharing of comments show positive consumer reviews, but it also encourages more people to be interactive with the campaign for hopes of being involved in something like this in the future. OREO's page is full of fun, creative ways of showing their products. The brand is anything but stale, and that's why we love it.
This is post #6 in our blog series: So good, we had to share: 10 standout social campaigns.