Eating well is necessary, but not always fun. HAP knew tackling the topic could be a challenge, especially when trying to build connections with a wide audience. So instead of sticking to traditional mediums, we worked with them to get creative on social media. And… Brain Games were born.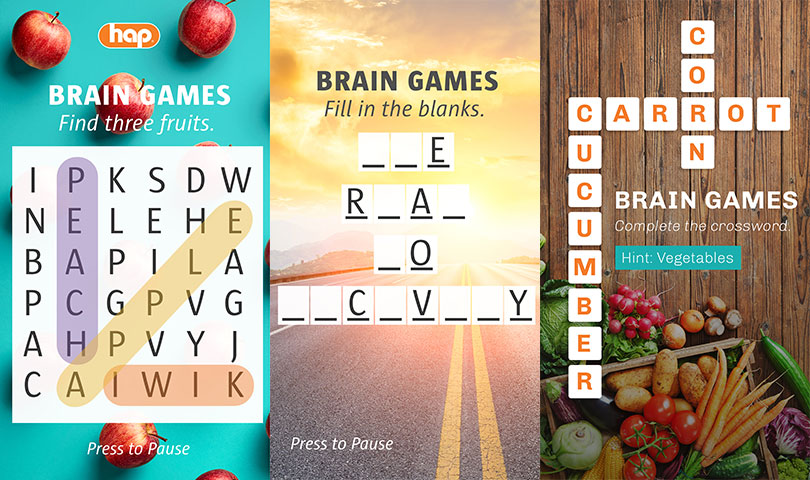 Why we love it
HAP's interactive social media campaign met consumers where they were in a lighthearted way. It made healthy living fun, with word unscrambles, fill in the blank games, word searches and more centered around health and positive eating habits. The posts also included useful tips like 'Press to Pause' on screen to help users play along through social media and better navigate the units.
This colorful and healthful gamification campaign had people looking forward to more posts… and ultimately, more learning. It engaged audiences across social channels, promoted a wholesome diet and shed positive light on the brand.
And that's what we call a win-win-win.
This is post #5 in our blog series: So good, we had to share: 10 standout social campaigns.