In the late 1980s, Gillette introduced the tagline "The Best a Man Can Get." The ads were so memorable in the following years that in 2019, the company decided to refresh the campaign with a small change to the wording … and a big change to the meaning.
#TheBestMenCanBe was launched in 2019. It started with the debut of its "We Believe" commercial along with a series of videos featuring men's touching stories. The stories brought difficult topics like abuse and addiction into the spotlight for meaningful conversation amongst men of all ages. With this timely, rebranded campaign, the company challenged the stereotypical version of masculinity and encouraged positive change for the future.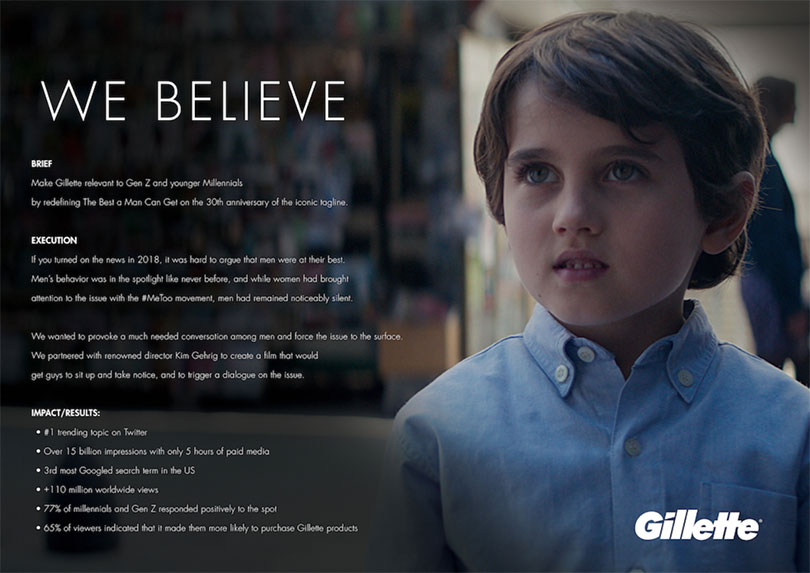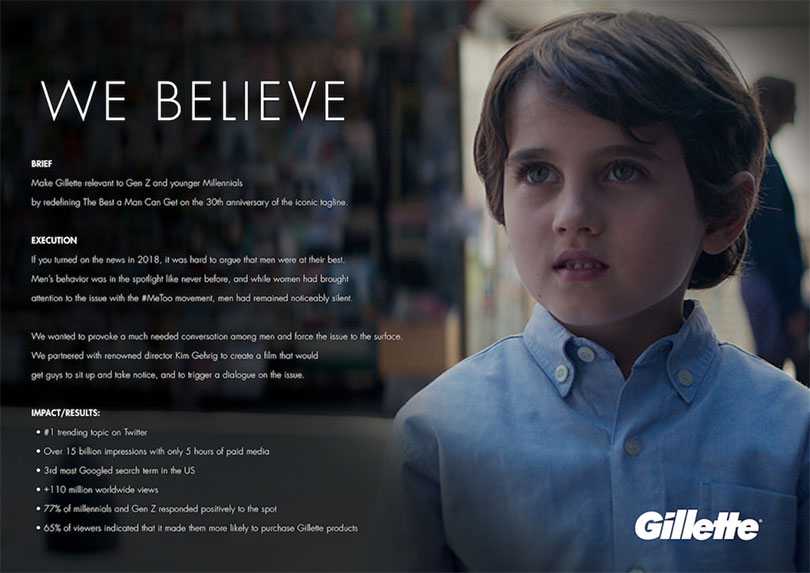 Why we love it
In addition to the videos and stories released with the campaign, Gillette also acknowledged their role in the initiative. They pledged to help men be the best people they can be. "… we have a responsibility to make sure we are promoting positive, attainable, inclusive and healthy versions of what it means to be a man." In the three years following the campaign, Gillette gave one million dollars to nonprofit organizations with missions to help men better themselves. They strove to raise the standard for male role models and took part in the efforts, too.
We also love this campaign because it forced sensitive and even uncomfortable topics into the spotlight. Not all reactions were positive, but Gillette continued to push the campaign knowing its importance in society. The conversations it started were hard, but necessary. And by featuring men of all ages, it showed any man can, and does, fit into this important dialogue moving forward.
This is post #4 in our blog series: So good, we had to share: 10 standout social campaigns.