The world's extinction crisis is worse than ever before. Fear can make it difficult to raise awareness about endangered species, especially to a diverse range of people. That's why the World Wildlife Fund (WWF) used a fun and engaging social media approach to spark interest in the cause.
In 2015, WWF discovered 17 commonly used emojis represented species on the endangered list. This sparked the idea to launch the #EndangeredEmoji campaign on Twitter. A user simply had to retweet the original post from the company, and then small donations would be collected each time the emoji was used.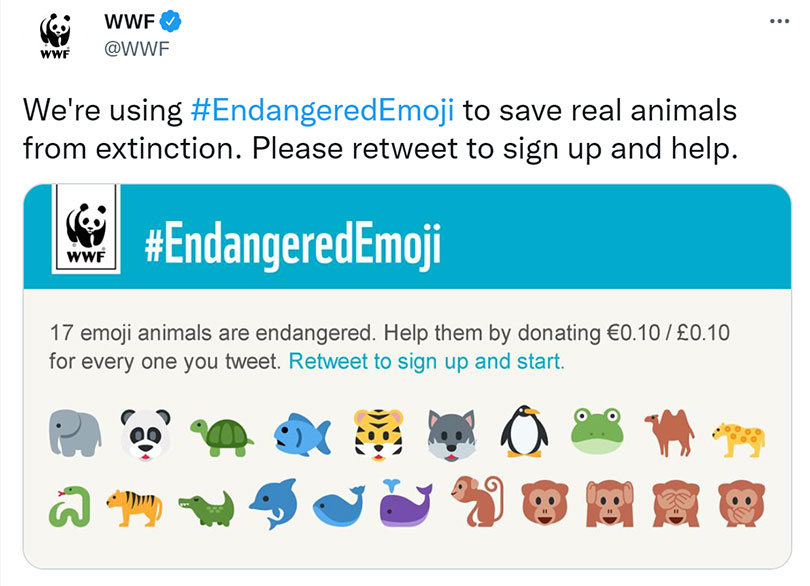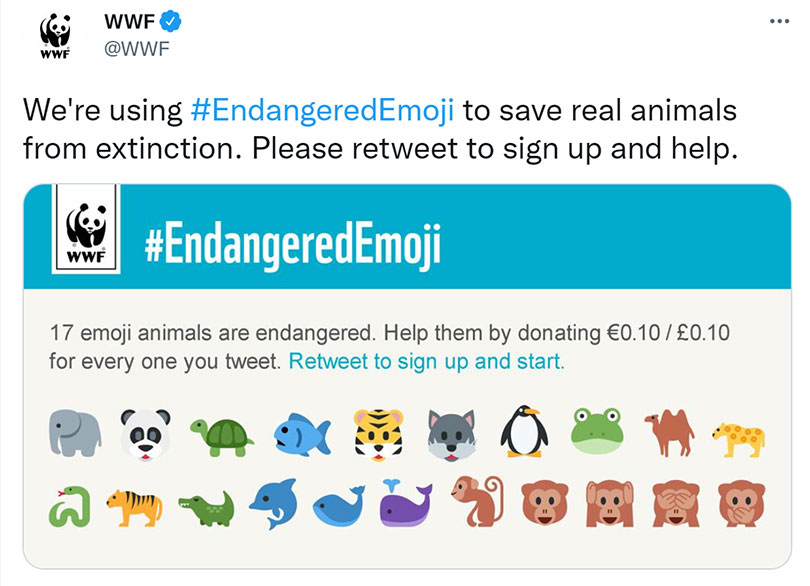 Why we love it
This unique approach helped WWF interact with people of all ages, especially drawing in younger groups. It gave them an easy way to connect to, and learn about, a serious topic and a quick way to join in the cause and donate.
The simplicity of the campaign also worked to their advantage. With over 200 million daily users, many of whom use emojis in their posts, Twitter was the perfect platform to pull the campaign off. #EndangeredEmoji was an overnight success worldwide. Within the first week, it had over 30,000 supporters.
Leveraging an idea that's natural to a platform, sparks conversation and encourages community participation? That's what we'd call a roaring social media success.
This is post #2 in our blog series: So good, we had to share: 10 standout social campaigns.