A shark may be terrifying, but an ocean without them is even more terrifying. This is the message the World Wildlife Fund conveyed in their 2010 campaign. The series of print advertisements showed an image of a shark, snake and bird of prey next to a mirrored image where the animal had disappeared.
Horrifying. More horrifying.
Terrifying. More terrifying.
Frightening. More frightening.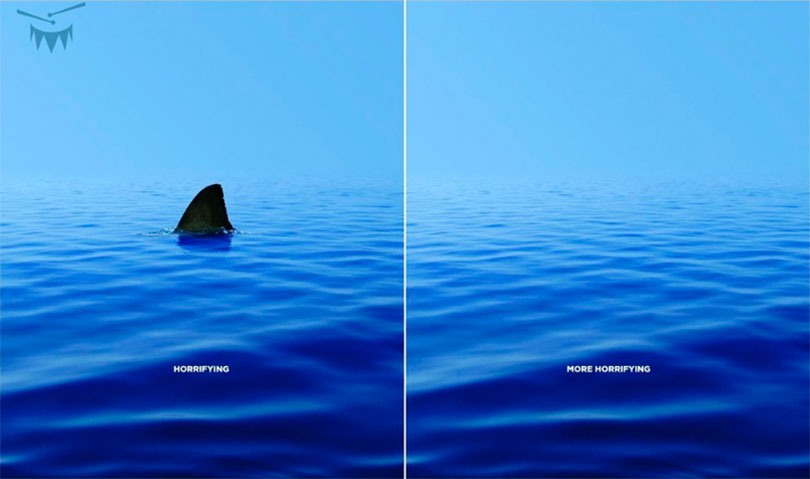 Why we love it:
Earth's organisms form a complex, interconnected web where creatures rely on, and thrive thanks to one another. Humans included. When an animal goes extinct, an entire ecosystem can be thrown out of balance.
Advertising agency DDB & Co. Turkey expertly conveyed that message to help educate and spark action. But they faced a huge obstacle with this campaign: disconnect. Sure, people care about animals. But how could they get people to care about animals that aren't as relevant to them as their cats or pups? Or have "scary" reputations? Or live thousands of miles away? Or are known to be predators?
With these short, to-the-point visuals, World Wildlife Fund changed the narrative to show the real threat to mankind here isn't ferocious creatures, but the absence of them.
They helped us envision a thriving future with all Earth's creatures, and see how we could play a part in that beautiful picture.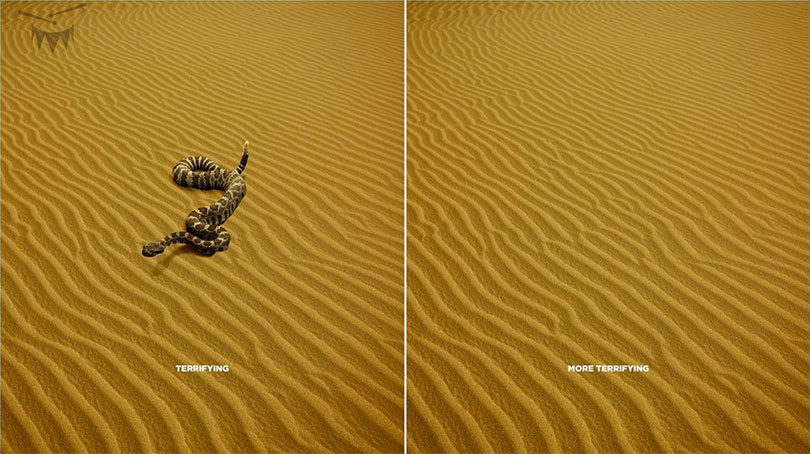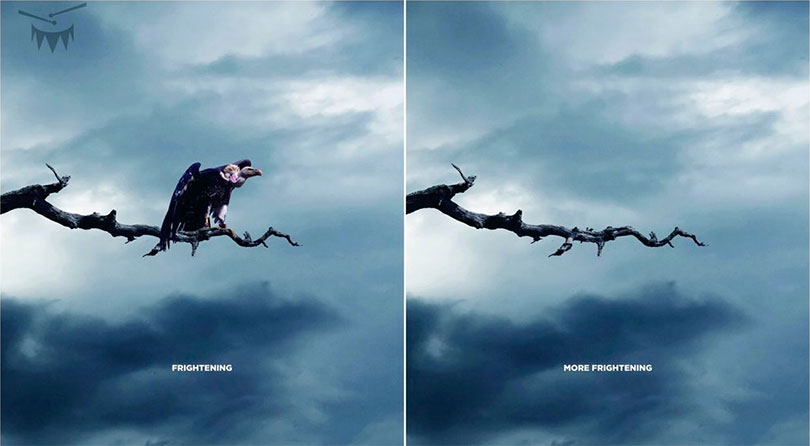 This is post #8 in our blog series, 17 wow-worthy social marketing campaigns.