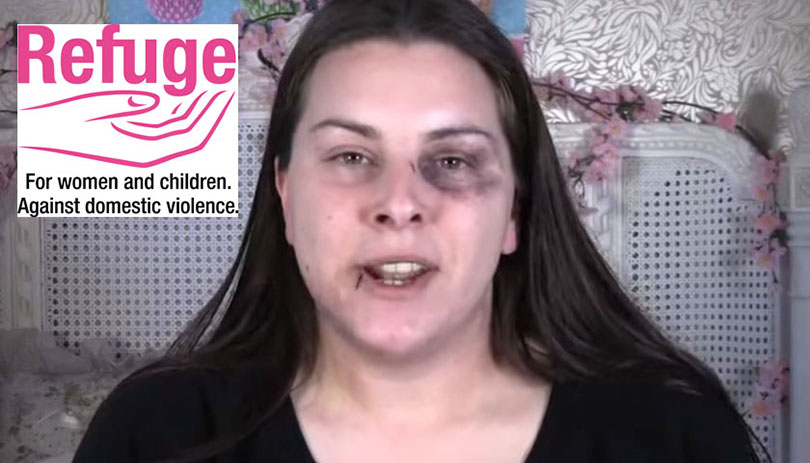 The British charitable organization Refuge had a social marketing dilemma: How do you reach women who don't want to be reached? The charity fights domestic violence and supports women in their effort to break free from abusive partners. But many of these women were too frightened or ashamed to let anyone know what they were going through.
Refuge came up with a brilliant solution: They partnered with YouTuber Lauren Luke, a makeup artist whose online tutorials had a huge following, especially among younger women. She posted a tutorial titled, "How to look your best the morning after." In the video, she appears with severe facial bruises and cuts, and proceeds to show viewers how to camouflage them with makeup. Her calm, matter-of-fact instruction is so chilling, many viewers made comments encouraging her to get help, even though the true purpose of the video is revealed at the end along with contact information for Refuge. The campaign's message: If you are abused, don't cover it up. The video has had over 2.7 million views on YouTube and won more than 20 national awards in the U.K.
Why we love it
As a small agency, we are often presented with the challenge of conveying big messages on small budgets. This means that sometimes finding the right medium is an even bigger creative challenge than creating the message itself. By having Refuge's message come from an unexpected source, viewers were caught off guard, and briefly "tricked" into believing that Luke was a true victim of abuse. This made the message far more powerful than any big-budget production could ever be.
Learn more about the campaign here:  https://www.refuge.org.uk/our-work/campaigns/dont-cover-it-up-2/
This is post #7 in our blog series, 17 wow-worthy social marketing campaigns.