Social media is driven by likes, shares and comments, but at the end of the day, what's the true power of a like?
Can hundreds of likes end wars? Can thousands stop natural disasters? Can millions prevent sickness or injury?
Most likes have very little thought or action behind them… unless the people behind the likes are given reason to take action.
Enter: Crisis Relief Signapore's "Liking isn't helping" campaign.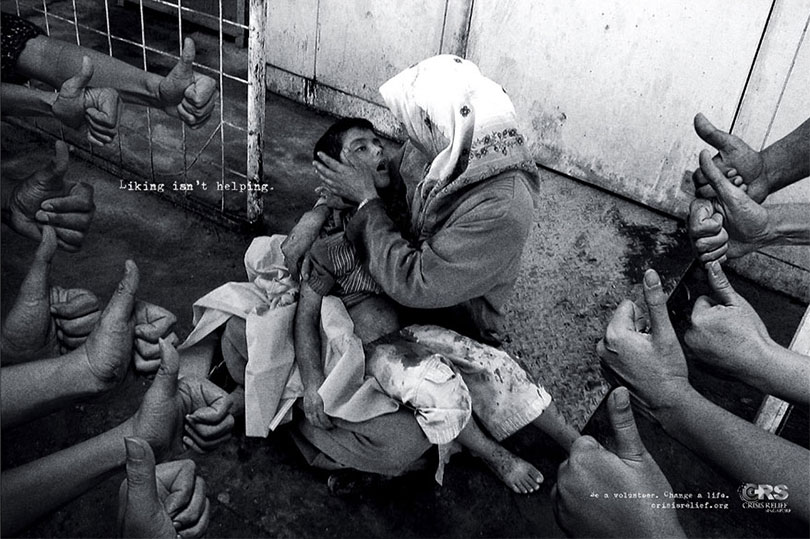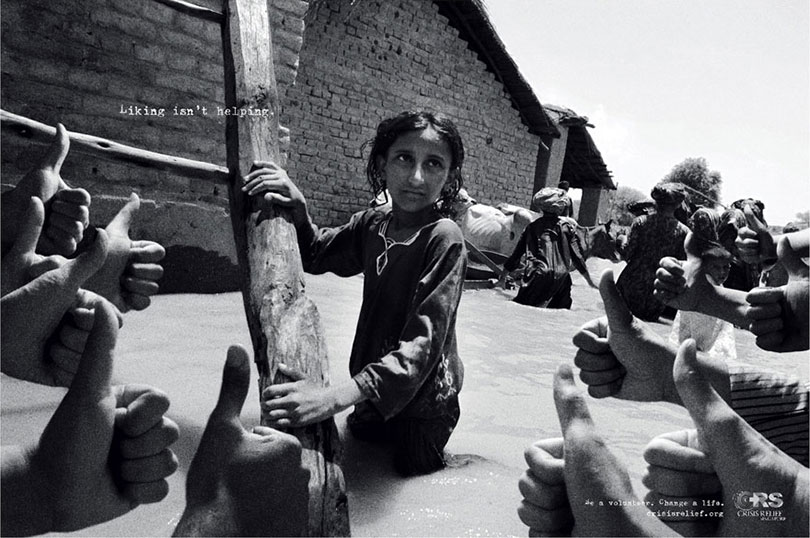 Why we love it:
The true impact of "Liking isn't helping" stems from the fact that it features heart-wrenching images directly from the press. The images showcase true war, flooding and earthquake aftermath composed together with thumbs up "liking" hand signs.
The campaign by Publicis Singapore was proclaimed one of the most powerful and moving campaigns of 2014 and won a Gold Lion in the Press category at Cannes Festival.
But even more important than the creativity, attention and accolades is the message it leaves: virtual things rarely equate to physical results. Instead of liking from behind a screen, get out and act for the greater good.
As the CTA says, "Be a volunteer. Change a life." We LIKE that.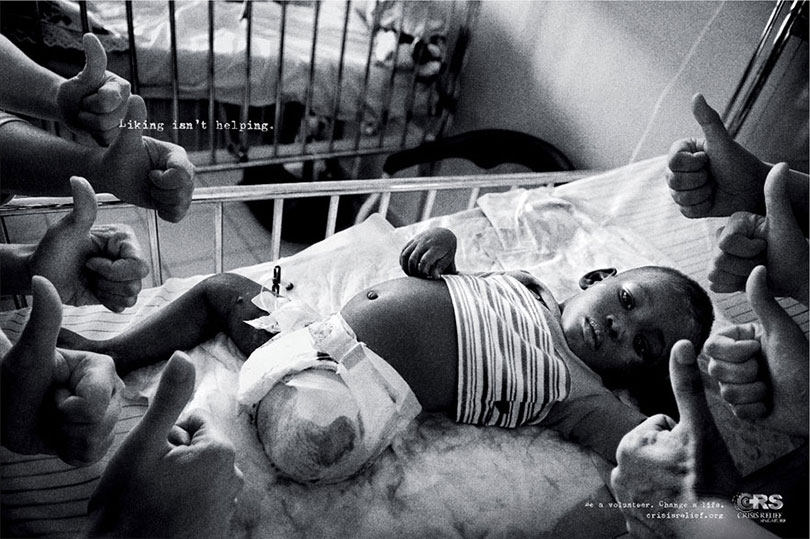 This is post #11 in our series, 17 wow-worthy social marketing campaigns.