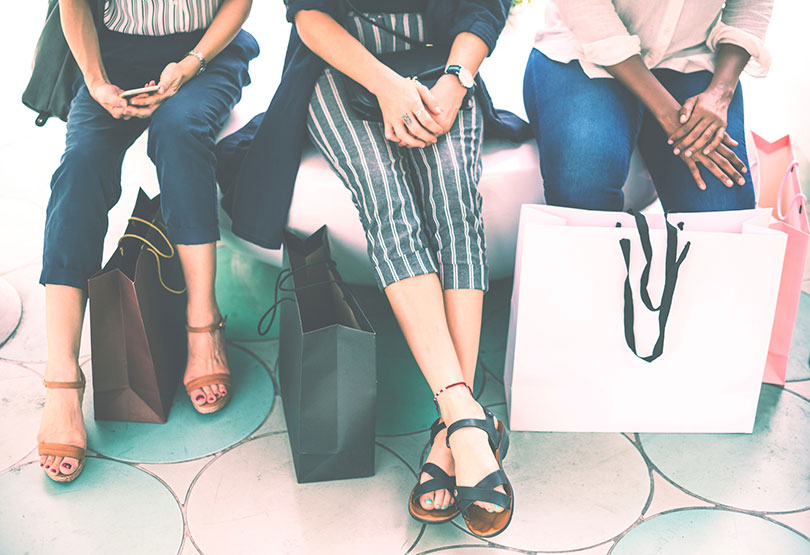 When I'm shopping (in stores and online), I'm also having a full-on fashion show. I'm sending photos of potential purchases with texts like, "Do you like this?" and "Where could I wear that?" But for whatever reason, I always opt for help from friends and family vs. store associates. And surprisingly, I'm not the only one.
According to a consumer survey from HRC Retail Advisory, 95 percent of people polled across America and Canada prefer to be left alone while shopping (unless they ask for an associate's help). Instead, they — especially Gen We and Millennials — turn to friends and family for their opinions.
These generations send photos, share to social media and read online reviews. Ultimately, they seek personal research they can relate to… rather than insights from employees.
The same study showed consumers also want to:
Receive promotional and sales information upon entry, via smartphone
Pay anywhere in the store
Access free in-store WiFi
Use an app that provides personalized recommendations
Try before they buy, with the option of reserving online
And while Millennials have indicated to Gartner Iconoculture that they have a stronger preference for online shopping (51 percent), there's still something special about a store. A Euclid survey showed nearly half (48 percent) of Millennials shop in brick-and-mortar stores at least once a week.
"It's the human element, that connection you don't get from digital experiences," said Brent Franson, CEO of Euclid. "Brick-and-mortar retailers have a real opportunity to take a bite out of Amazon by offering what Amazon can't: amazing, in-store experiences that customers enjoy."
How will your retail store continue to appeal to consumers? Get tips from previous blog posts.