A few months ago, our senior copywriter Laura Pryor swung by my desk to exclaim that she was sharing a Coke with "Steve." To my surprise, she had found a can of pop with my name printed on it. I laughed at the coincidence, but was then immediately confused. Why would a can of Coke have my name on it?
At that time, Coke was just beginning its summer-long marketing campaign, taking 250 of the top names for Millennials and then uniquely placing them on their product labels.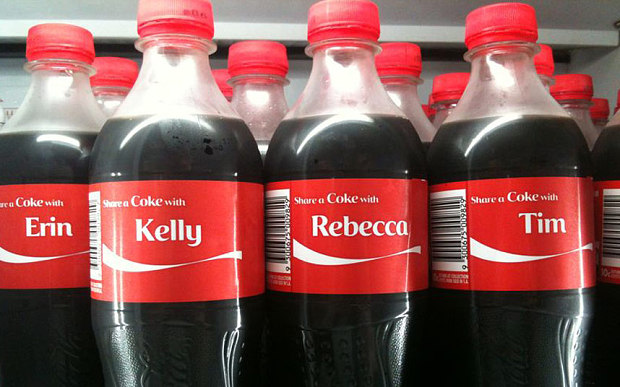 Once people started to take note, it created some fun at convenience and grocery stores (finding a Coke with you and your friends' names on it) and subsequently took off on social media.
Ultimately, their biggest campaign element was their most unique: the personalized product integration, which was also the piece that took things over the edge in social—providing millions of earned media impressions as users contagiously snapped and shared photos of the product with their name on it.
With an idea that is inherently social, the "Share a Coke" campaign worked so well for the beverage brand that it reversed a decade-long sales decline, according to a Wall Street Journal article.
After falling 11 years in a row, Coke's U.S. soft-drink volumes rose 0.4% for the 12 weeks through August from the same period a year ago, according to Wells Fargo, which cited Nielsen store-scanner data. Sales rose 2.5% in dollar terms.
The campaign ended last week with the season, but Coke's mix of both paid media and mass-scale product integration will live on—proving to be a winning combo and adding up to one big summer grand slam for Coca-Cola.