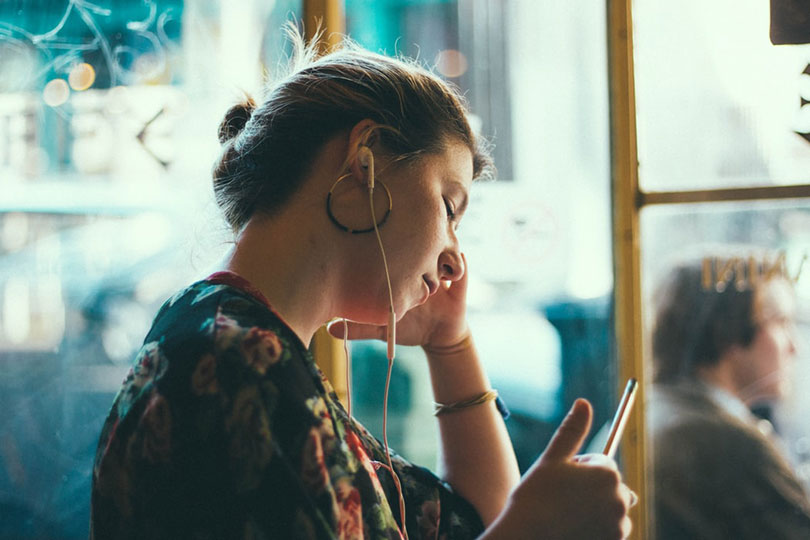 Pandemic Proof
When the coronavirus pandemic led to a significant economic slowdown, advertising budgets took a hit as companies pared back and hunkered down. Few advertising formats were spared. Meanwhile, podcasts have powered through the pandemic, according to eMarketer reports.
Advertisers are spending more money on podcasts because the number of people listening to podcasts continues to grow. According to the latest Infinite Dial survey from Edison One and Triton Digital, in 2020, 37% of Americans (age 12+) listen to at least one podcast each month, up from 32% in 2019. The continued growth of podcast listening is expected. In 2020, an estimated 100 million people listened to a podcast each month and it's expected to reach 125 million in 2022.
Podcasts are most popular among young adults. This year, more than 60% of US adults ages 18 to 34 will listen to podcasts monthly. Among those ages 35 to 44, about half will listen to podcasts as often. Listenership drops with age; less than one-fifth of Americans ages 65 and older will listen to podcasts each month in 2021.
In December 2020, Edison Research, Podcast One and Ad Results Media released their annual "Super Listeners" survey. A group defined as respondents who listen to an average of five hours or more podcasts each week, the average was 10.5 hours. Among other key findings:
Super listeners are receptive to ads; 49% agree with the statement, "Advertising on a podcast is the best way for a brand to reach you." up from 37% in 2019.
54% of super listeners responded hearing a podcast ad (compared to other places) makes them more likely to purchase a product, up from 46% from last year. Super Listeners also pay more attention to a host reading an ad copy compared to any other ad type.
48% of super listeners said they pay more attention to advertising on podcasts than with other media, an increase from 44% in 2019.
With high listenership rates and increased advertising investments, podcasts are no longer an experimental part of marketer's media plans. The format has become essential for many, and its importance will only continue to grow.
For Reels
Facebook will soon begin testing Reels—short-form video ads—in India, Brazil, Germany, and Australia. An executive at Facebook told Reuters that the countries show "[strong momentum] for Reels." In India, Reels has picked up speed since TikTok was banned last year.
The company is also rolling out content-specific placement for video advertising with "In-Stream Video Topics," moving beyond audience targeting. This could prove useful as privacy changes decrease advertisers' access to individual tracking, notes eMarketer analysts.
In the US, Facebook is projected to bring in $15.90 billion in video ad revenues this year, up 28.7% from last year. Additionally, the company says there are now more than 2 billion monthly viewers on advertising-eligible videos and that 70% of in-stream ads are watched to completion. Facebook also revealed that it only puts ads in videos that are more than 3 minutes, with ads only playing after the 45-second mark.
Twitter Gets to Work
Twitter is preparing to test "Professional Profiles," a platform for brands, companies, and creators to use the social network for business needs, per Social Media Today.
The Professional Profiles will look slightly different from classic profiles, with an "about" section and dedicated tools and features that users can tap into to support or grow their business through Twitter. The profiles will display pertinent info like address, contact information, and eventually more as the feature is built out.