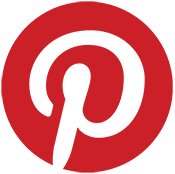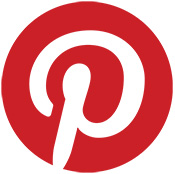 Its 48.7 million users – predominantly women with children – get this in spades. They spend hours pinning recipes and clever ways to entertain, filling their virtual closets and bookshelves, and building craft boards. The beautiful images they repin speak millions of words that they'd never expect or hope to find buried in their Facebook feed.
Pinterest inspires them; Facebook connects them.
They are as unique and different as each of their children, which is why mom doesn't need to be schooled on the subject.
Still many brands continue to grapple with the differing value propositions, chasing the audience without understanding the medium. It's like Facebook all over again. Build a page, push product and services via posts and act surprised when your fan base doesn't blow up overnight. It took years for brands to learn how to use social media effectively. Now that it appears to be working, they're applying it across all platforms – from Facebook to Pinterest and every social channel in between. That's like using your car manual to fly a Cessna.
If the brand doesn't fit, don't build a board
Pinterest is not for all brands. The general litmus test follows: (1) Does your product or service appeal to women? (2) Does your brand fit into one or more of the following categories – cooking, fashion, healthcare, beauty, decorating, entertaining, crafting or travel? (If you're thinking too deeply, you're trying too hard.) (3) Can your brand be adequately captured in images? (4) Do you have resources necessary to build a business case, operational plan and manage said plan?
The CMO of a medium-sized credit union recently asked if the financial institution should start a board. While we immediately cleared the first question, we racked our brains far too long attempting to answer the second. True, credit unions can help provide the financing to realize our wish lists. They can help us envision a certain lifestyle or dream vacation. But that's aspirational, not inspirational.
If it takes too many steps to connect the source of inspiration to the brand, your marketing dollars can probably be better spent elsewhere. Facebook, perhaps.
Here a pin, there a pin
Similar to Facebook, the most visited place on Pinterest is the home page. But unlike Facebook, pins are not sorted in or out by EdgeRank. This means that anything you pin could be seen in the feed when people log in. What's more, over 80 percent of pins are re-pins (Pinterest Insider, April 2013). So most people are re-pinning directly from the newsfeed rather than searching out original pins. This means you need to be pinning far more often per day than you're posting on Facebook.
A picture is worth 1,000 impressions
Pinterest is image-driven. You're competing against professional photography and graphic illustrations meant to spark an emotional or cerebral connection. If you're building a board, you need engaging, thoughtful and relevant images that will demand attention and beg to be repinned. Brogan has used a combination of beautiful photography and irreverent, clever graphic design to pepper the HoneyBaked Ham Company's boards with content that followers enjoy sharing.
All pins lead to your website
Your Pinterest plan should begin and end with your website. This is where all visitors will go to learn more about your brand. Because more than 80 percent of pins are repins, you should expect a lot of new visitors to your site. Consider having an interstitial with a brief introduction and special offer for new visitors, whereby you may feed your database while delighting a new potential customer.
Pinterest continues to gain great momentum, building a passionate and influential consumer base. When properly planned and managed, it can help propel brand awareness and profitability. It needs to be treated as the unique communications channel that is it, rather than Facebook's twin sister.
What do you think? Has your brand delved into Pinterest with any success?
For more, download our free white paper on "How to Sell Pinterest to Your Hospital C-Suite."